As we look back at the recent NHL Expansion Draft, it seems as though the Vegas Golden Knights had a very clear plan. Three tenets seem to influence most if not all of their selections.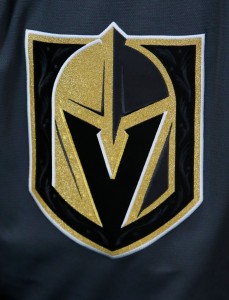 Leverage your opportunity to gain draft picks and young players in exchange for taking a bad contract.
If unwilling to deal, take players with some value and only one or two years remaining on their contract.
If no players like that exist, take a pending free agent to avoid burdening your cap.
Though some may look at this and see an obvious strategy, it is amazing how closely the Golden Knights followed it. A quick look at their CapFriendly page and you can immediately see that they avoided players who were under contract long-term in the draft, as they currently have 16 players that will be unrestricted free agents either next summer or the year after that. Their only long-term contracts are Reilly Smith, David Clarkson and Erik Haula—players they acquired in trade (the Wild gave them the chance to sign Haula)—and Cody Eakin, who is under contract for a third season.
That cap flexibility is paramount to the Golden Knights, as it was never about building through the expansion draft. Almost none of the assets gained through a direct selection should play much of an impact on the team long term, and because of it GM George McPhee will be holding court on another transaction season next year. The trade deadline should be hugely influenced by the Golden Knights, with a large number of assets on the market.
James Neal, David Perron and Jon Marchessault, arguably the three most prolific offensive weapons the Golden Knights selected in the draft are all UFAs next summer, and would each command a hefty price on the open market. Established goal scorers are moved each spring for big packages, and each of these three are no different.
Brayden McNabb and Luca Sbisa headline the pending UFAs on defense and could each fetch a solid return at the deadline, especially if given increased roles for Vegas. Even Jason Garrison could be of some interest if the team is willing to retain a portion of his already (at that point) prorated salary. Garrison will probably get some powerplay time with the Golden Knights to boost his value come the deadline.
Past the UFAs, the team also has several pending RFAs already in their mid-twenties. Colin Miller for example will turn 25 just after the season begins, and is three years away from unrestricted free agency. It's unlikely that the team competes for a Stanley Cup while Miller remains a cheap option, meaning moving him in the next year could fetch the biggest return. As a puck-moving defensemen he should get plenty of opportunity to show off his offensive upside.
Though some players will be moved out before the season starts because of the simple fact they currently have too many, it's not unlikely that the Golden Knights will be holding all the cards come February once again. They could easily have half a dozen players on any trade bait list, and add to the impressive number of draft picks they already own.