As the holiday season approaches, PHR will look at what teams are thankful for as the season nears the quarter point of completion. There also might be a few things your team would like down the road. We take a look at what's gone well in the first month and what could improve as the season rolls on. So far we've covered the following teams: ANA, ARZ, BOS, BUF, CGY, CAR, CBJ, COL, DET, EDM, FLA, LAK, NSH, NJD, NYI, NYR, PHI, PIT, SJS, STL, TOR, VAN, VGK and WSH.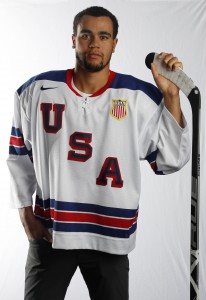 What are the Minnesota Wild most thankful for?
A deep prospect pool.
When the Wild approached the expansion draft last year, they were in trouble. They had too many assets that needed protection, and were destined to lose an excellent player. In order to sway the Vegas Golden Knights' decision in a certain direction, they gave up prized prospect Alex Tuch. Though the team had drafted Tuch in the first round just a few years prior, his upside and potential impact wasn't seen to be as high as some of their other prospects.
Well, six months later and Tuch is starring alongside Erik Haula (the other player lost in the expansion process) in Vegas, and the Wild are struggling to stay relevant in the playoff picture. Surely they'd like to have Tuch back, but luckily those other high-end prospects still remain.
Though the relationship with Kirill Kaprizov—or lack thereof—makes the Russian a complete wildcard, there are others who should have Minnesota fans excited for the next few years. Joel Eriksson Ek and Luke Kunin have both played roles in the NHL this season, while Jordan Greenway continues to dominate players even older than him in the college ranks. Ivan Lodnia was just signed after a blistering start in Erie, and the team has four picks in the top three rounds this upcoming draft.
Who are the Wild most thankful for?
General managers around the league must be hitting themselves over not pursuing Staal in the summer of 2016. Coming off a horrible season, in which he was traded from the team he'd been drafted by and captained for seven years, Minnesota happily scooped him up on July 1st. Much was said about how Staal might be on the way out of the game, until he immediately found success in Minnesota to the tune of 28 goals and 65 points.
The three-year, $10.5MM contract that he signed was just $1MM more in total than he'd earned in 2015-16 alone. Minnesota got a legitimate number one center, and borderline Hall of Fame candidate for the price of a third or fourth-line player. You can still hear Chuck Fletcher laughing to himself somewhere in St. Paul.
Staal has been everything for the club this year, leading the team in points with 26 through their first 30 games and coming through with one of the best possession seasons of his career. Playing nearly 19 minutes a night and hitting the ice in all circumstances, Staal's contract is one of the best in the entire league. While now 33 years old, he'll still be exceptionally valuable in the final year of his deal next season.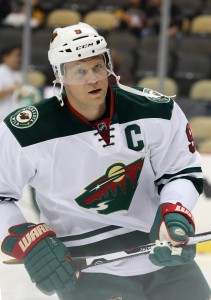 What would the Wild be even more thankful for?
Some "puck luck" for Mikko Koivu.
Despite still being an excellent possession player, used in all situations, Koivu can't seem to get much going offensively this season. Coming off another one of his patented solid-if-not-spectacular seasons with 58 points, he only has 15 in his first 30 games and eight of those are on the powerplay. He's now been held pointless in his last eight games despite being on the ice for more than 147 minutes, and hasn't found the back of the net himself since October.
Amazingly, a lot of that has to do with pure bad luck. Koivu is carrying a pathetic 5.1% shooting percentage this season, far below his career average. Though he's never been a sniper that carries a high percentage, he's due for some luck going his way at some point. During his 21-game goalless streak he's fired 58 shots on net without a single one trickling through.
He's not only used for his offense, but a bounce here or there would be a big help for the Wild as they try to claw their way back into the playoff picture.
What should be on the Wild's Holiday Wish List?
Another center.
When the Wild lost Haula and let Martin Hanzal walk in free agency, their center depth was tested. Though they brought in Matt Cullen, who has done a fine job for them so far, their unyielding ability to throw an effective center over the boards every single shift has left them. Charlie Coyle can play the position but the team likes him better on the wing, and Kunin isn't quite ready for a full-time role.
There is the possibility that when Zach Parise eventually returns from injury they'll move Coyle back to the middle, but an addition would be the best option. It'll be tough, as the Wild are pressed right up against the cap thanks the the hefty cap hits of Tyler Ennis and Marcus Foligno, both who've been healthy scratches at times this year. That fact may force them to go with what they have right now, but it will be interesting to see if they find a way to get involved as the deadline approaches.
Photo courtesy of USA Today Sports Images