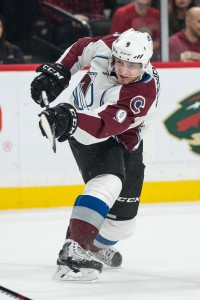 Yesterday brought the culmination of several weeks of work for the front offices of three separate franchises. Ottawa, Colorado and Nashville consummated the biggest trade of the season, and the first three-team trade in several years. Kyle Turris ended up on the Predators and Matt Duchene on the Senators while Colorado finally got their haul of prospects and draft picks. Nashville only made the deal contingent on a Turris contract extension, which came in the form of six years at $6MM per season. That deal will keep the 28-year old center in Nashville until 2024, and immediately improves their depth down the middle.
Colorado GM Joe Sakic has been criticized for months as the Duchene saga lingered on and on, as he seemed to be over-valuing him in trade. Duchene clearly wanted out of Denver, and it was frustrating for many to watch him struggle in front of the media for so long. Still, Duchene went about his work and showed early this season he was still an elite player. That allowed Sakic to stick to his price tag, which eventually resulted in quite the haul.
Ottawa on the other hand had been pursuing Duchene for quite some time, with GM Pierre Dorion saying he first approached Sakic about him at the 2016 GM meetings. The Ontario-born center has just one year on his contract after this one, but has elite upside and could help the Senators take the next step in the playoffs. Already they found themselves in the Eastern Conference finals last season, and if Duchene can get back to the nearly point-per-game player he has been at times throughout his career they could go even further.
So who really won this trade? All three could claim victory, but there are risks on each side. Cast your vote and explain in the comments why.
[Mobile users click here to vote!]