With the trade deadline fast approaching, we will be taking a closer look at the situation for each team. Where do they stand, what do they need to do, and what assets do they have to fill those needs? Next up is a look at the Tampa Bay Lightning.
The Tampa Bay Lightning have been one of the league's best teams right from the start of the season. Many predicted this would happen if they could avoid the same injury bug that ruined their 2016-17 season, but few may have thought they would be as incredibly deep and well-rounded as they've shown. Their goaltending has taken a step forward and their forward group has seen impressive performances from unheralded youngsters. At the deadline, they'll look to add to that group and take a legitimate shot at the Stanley Cup.
Record
38-16-3, first in Atlantic Division
Deadline Status
Buyer
Deadline Cap Space
$8.95MM full-season cap hit due to LTIR, 0/3 retained salary transactions, 44/50 contracts per CapFriendly
Draft Picks
2018: TBL 1st, TBL 2nd, TBL 3rd, TBL 4th, TBL 5th, TBL 6th, TBL 7th, LAK 7th
2019: TBL 1st, TBL 2nd, TBL 3rd, TBL 4th, TBL 5th, TBL 6th, TBL 7th
Trade Chips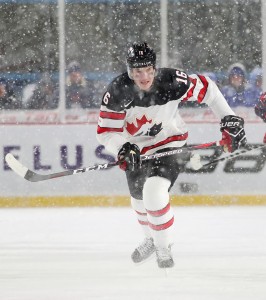 Somehow, GM Steve Yzerman and the Tampa Bay front office has managed to bring three superstars together while maintaining some level of cap flexibility. Steven Stamkos, Nikita Kucherov and Victor Hedman are all under contract for another season at a combined $21.1MM, while the rest of the roster is littered with palatable contracts.
That salary work and some deft trading has allowed the team to retain their entire cupboard of draft picks while also having one of the best prospect systems in the entire league. Make no mistake, Tampa Bay has even more talent on the way with players like Boris Katchouk, Taylor Raddysh, Brett Howden, Anthony Cirelli, Libor Hajek and Cal Foote. The list goes on and on, giving the Lightning plenty of opportunity to move some prospects for present-day help.
The team also has some NHL-ready options on defense that could be moved, as Slater Koekkoek has drawn interest from around the league recently. Jake Dotchin hasn't been able to secure as big of a role in the lineup as the team had hoped, while Andrej Sustr is on an expiring contract and could be moved to free up room.
Five Players To Watch For: D Slater Koekkoek, F Cedric Paquette, F Brett Howden, F Mathieu Joseph, F Mitchell Stephens
Team Needs
1) Top-4 Defenseman: If there is one criticism of the Lightning this season, it is that too much pressure has been put on Victor Hedman and Anton Stralman to carry the load on defense. Though rookie Mikhail Sergachev is improving and has been a force on the powerplay, Dan Girardi—fresh off a buyout—has had to log the third most minutes on the team among defensemen. The Lightning have been linked to Detroit Red Wings' defenseman Mike Green over the last few weeks, and could easily ante up enough to land him or one of the other names potentially on the market like Jack Johnson or even Chris Tanev. If they decide to get into the bidding, it's hard to imagine they won't win.
2) Top-9 Winger: Even though their forward group has been incredible this season, with rookie Yanni Gourde jumping from NHL afterthought to 22-goal scorer and Brayden Point proving last season was no fluke, the team has been rumored to be looking for another upgrade. With Ondrej Palat still out for the time being, the team could go out and acquire one of the mid-tier rentals to jump right into their lineup. One that could penalty kill would be preferable, but with Matthew Peca's emergence may not be necessary.