Zack Kassian has officially ended his playing career, according to a release from the NHLPA.
As part of the release, Kassian issued a statement which reads:
To play in the NHL is one thing, but to make a 12-year career of it is pretty special. From coaches to equipment staff and fellow players I've met along the way, I've made so many relationships that are going to last a lifetime.
Kassian, 32, signed a PTO with the Anaheim Ducks in August with the hope of making the team and earning a full-time NHL deal.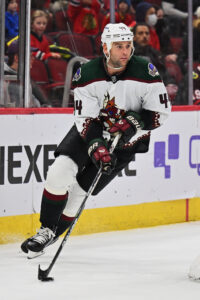 He ended up released from the PTO, though, and rather than potentially play in the AHL or Europe (which may have been options open to him) Kassian has instead decided to hang up his skates.
The 13th overall pick of the 2009 NHL draft, Kassian's career was defined by ups and downs. While he never quite became the impactful prototypical power forward at the NHL level that he was drafted to become, he still had a respectable 661-game NHL career with some memorable moments.
A two-time 15-goal scorer, Kassian scored a total of 92 goals and 203 points in his career, to go alongside 913 penalty minutes.
He played in the playoffs in six of his twelve seasons in the NHL and created some memories for Oilers fans in particular, such as with this memorable goal against the Anaheim Ducks in the 2017 Western Conference Semifinals.
Beyond just the NHL, Kassian was an accomplished junior player. Not only did he represent Canada at an IIHF Men's World Junior Championship tournament, he also took home an OHL championship and a Memorial Cup title.
While Kassian slowed down considerably in recent years (he scored two points in 51 games last season) he did manage to carve out a steady role in the NHL for more than a decade, which is an impressive feat.
We at PHR would like to extend our best wishes to Kassian as enters his retirement.
Photos courtesy of USA Today Sports Images