Recently we took a look at some of the best contracts in the league based on cost-per-point, and which off-season contract would hold that title this year. Patrick Sharp easily won the poll, and could provide great value on his $800K contract ($1MM with performance bonus). Among players still signed, excluding entry-level deals, Jon Marchessault has a good chance to repeat if he's given the opportunity in Vegas. He was one of the brightest spots for Florida last year, after agreeing to a two-year deal that pays him just $750K per season.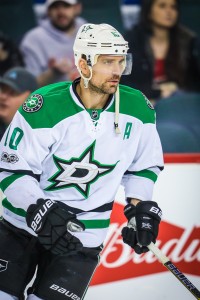 So what about the other side of the spectrum? Who are the most expensive players relative to their performance in the NHL? Luckily CapFriendly has a helpful tool that not only lists the per-point cost, but can standardize it to what it would have cost had the player spent 82 games in the NHL. That way a player like Milan Michalek who scored just one point won't be penalized for the fact that he was buried in the minors all year.
As one would expect, this list is led by a glut of defensive defensemen who are paid more for what they do in their own end than their offense. Still, you can see how teams can get in trouble with players like Josh Gorges and Marc Staal costing more than $500K per point this season. The two combined for 16 on the year.
Interestingly another Buffalo defender is high on the list, as Dmitry Kulikov recorded just five points all season. Despite that $497K cost-per-point rate, he still locked down a deal that will continue to pay him $4.33MM for the next several years. He's a bounce-back candidate for sure, but it was surprising to see his terrible year not affect his price tag.
If you eliminate defensemen, the picture becomes even uglier. Regardless of role, forwards are still expected to contribute at least somewhat on offense, especially those who earn hefty contracts. Andrew Desjardins leads the pack among players who spent the majority of the season in the NHL, scoring just a single point in his 46 games. He only cost the team $800K though, which means Carl Soderberg takes the cake as the worst contract in the league*.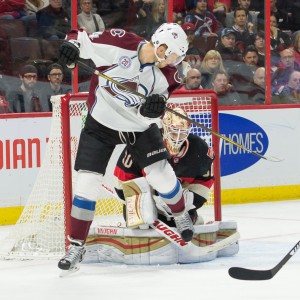 Soderberg was paid $4.75MM last season and recorded just 14 points. He's not expected to be a huge offensive producer, but the fact that Colorado had to pay more than $330K per point this season was ridiculous. His fall off was immediate and precipitous, as he's just a year removed from a 51-point year, but if he can't climb back up the three remaining years on his contract look about as bad as they come. His no-trade clause has dropped to just a list of 10 teams he can't be traded to, but if his production continues he's more likely a buyout candidate than anything else.
Interestingly, not too far down the list is Bobby Ryan who at $7.8MM is one of the highest-paid players in the league. His 25-point season is completely unacceptable, though many will forget it due to his postseason performance. Ryan recorded 15 points in 19 playoff contests, but is now entering his thirties with five more years on his deal. Perhaps he was playing with an injury, or it's just an aberration, but Ryan is expected to post nearly double his regular season performance. While he's clearly not a 30-goal scorer any longer, 13 is just not acceptable.
So who will lead the list this year? Well, early favorites may be Tomas Plekanec in Montreal, who still has a cap-hit of $6MM this season and will play the year at age-35, and Marian Gaborik coming off an injury and turning 36 during the year. Even the new signing of Patrick Marleau to a $6.25MM cap hit could easily backfire for the Maple Leafs, and end up being the most expensive per-point forward in the league.
*Bryan Bickell's $4MM deal could have been listed as the worst contract, though he was omitted due to his diagnosis of multiple sclerosis. Had Bickell been healthy enough to play he likely still could have ended up at the top, but that is far from certain.
Photos courtesy of USA Today Sports Images