Free agency is now just under a month away and many teams are already looking ahead to when it opens up.  There will be several prominent players set to hit the open market in late July while many teams have key restricted free agents to re-sign as well. The Montreal Canadiens come bitterly into the offseason after a Stanley Cup Final loss, but a large amount of unrestricted free agents mean it's a pivotal time for the franchise.
Key Restricted Free Agents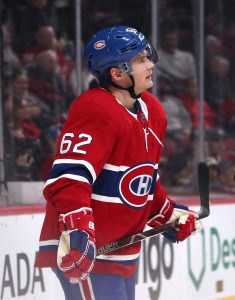 F Artturi Lehkonen – An up-and-down season ended strongly for the first Finnish Canadiens RFA. While in part due to the shortened season, Lehkonen had his worst offensive season to date, failing to post either 10 goals or 20 points for the first time in his five-year NHL career. He didn't fare too well under either Claude Julien or Dominique Ducharme, at least in the regular season. It resulted in the lowest usage of his career, being played just 13:25 minutes per game. However, when the opportunity arose during their playoff run, Lehkonen rose to the challenge. Taking the left-wing spot with Phillip Danault and Brendan Gallagher, Lehkonen helped formed a line that shut down opponents' top players for the majority of the playoffs. He added an overtime series winner to boot, as one of his three playoff goals sent Montreal to the Stanley Cup Final. Yet the reality stands that Lehkonen was inconsistent at best overall this season, and his next deal will likely reflect that. A shorter-term deal should be expected for a depth player like Lehkonen.
F Jesperi Kotkaniemi – It's hard to know what to make of Montreal's 2018 top draft pick at this stage in his career. Coming off of his entry-level deal, Kotkaniemi has broken expectations during each of his playoffs runs, totaling nine goals and 12 points in 29 games. Yet Kotkaniemi didn't even score that amount in a full 56-game campaign this year, potting only five goals. While the young Finnish center has oozed potential during Montreal's playoff appearances, he hasn't been able to perform at the same level over the course of his regular seasons. With all that being said, it's extremely unlikely that general manager Marc Bergevin commits to Kotkaniemi long-term this offseason. At just 21 years old, Kotkaniemi still has four more seasons of RFA eligibility. It's impossible to imagine that Montreal would give him a deal longer than that, instead allowing Kotkaniemi to live up to his potential over the course of a lower-stakes bridge deal.
Other RFAs: F Joseph Blandisi, F Michael Pezzetta, F Ryan Poehling, F Jacob Lucchini, D Otto Leskinen, D Cale Fleury, G Michael McNiven
Key Unrestricted Free Agents
F Phillip Danault – Danault had largely been regarded as one of the more underrated defensive centers in the NHL over the past few seasons. That's no longer the case. Danault's shot-suppressing expertise was on full display throughout the regular season and playoffs. And while his offense took a backseat in the playoffs with just one goal and four points in 22 contests, he's scored 124 points in 205 games over his past three seasons. The offense will come back next season if history is any indicator. It's why Danault is expected to get a significant raise on his $3.083MM cap hit. With Danault possibly receiving offers over $5MM and even $6MM on the open market, Montreal will have to shell out the cash to retain their Quebec-born top-six center.
F Tomas Tatar – Montreal's usage of Tatar this season, especially in the playoffs, was puzzling to many. It was just last year where Tatar had emerged to lead the Habs in scoring with 61 points in just 68 games. While Tatar was limited to just 30 points in 50 games this year, his line with Danault and Gallagher had performed extremely well from a possession standpoint. Even through the beginning of their first-round series against the Toronto Maple Leafs, Tatar's line had succeeded at silencing Toronto's top talent. Yet Tatar soon found himself scratched for the rest of the playoff run, with Lehkonen taking his role on that line. It's hard to expect that Montreal will want to retain Tatar at this point, especially with outside teams knowing what they can get out of him. Expect Tatar to be in a top-six role again next season — just not with Montreal.
Other UFAs: F Corey Perry, F Joel Armia, F Eric Staal, F Michael Frolik, F Jordan Weal, F Alex Belzile, D Jonathon Merrill, D Erik Gustafsson, D Gustav Olofsson, G Charlie Lindgren
Projected Cap Space
While Montreal sits with a respectable $14.7MM in cap space, the team has a lot of expiring talent. Retaining the expected pieces and building on this roster's weaknesses will likely bring Bergevin and Montreal into a tricky dance with the salary cap yet again next season. And while no drastic moves are expected from this year's Stanley Cup finalist, it might be challenging for Montreal to navigate the free-agent waters after they've re-signed key pieces. However, Montreal's camaraderie and team strength were on full display this season. It's the type of performance that incentivizes players to take pay cuts to play for a winner, something that may very well be a reality for Montreal this offseason.
Photos courtesy of USA Today Sports Images.  Contract information courtesy of CapFriendly.