The Los Angeles Kings have re-signed restricted free agent Alex Iafallo to a two-year, $4.85MM contract. Iafallo had filed for salary arbitration and was set to have a hearing on July 20th, but will instead play the next two seasons at a $2.425MM cap hit and become an unrestricted free agent in the summer of 2021.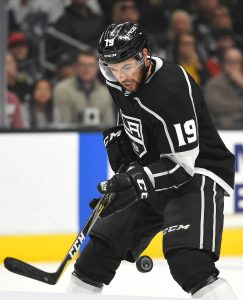 A free agent signing out of the University of Minnesota-Duluth in 2017, Iafallo quickly established himself as a full-time player for the Kings. The undrafted winger played in 75 NHL games in his first professional season and recorded 25 points, only to improve that the following year. Part of that production is due to the fact that the Kings have been desperate for youth and skill on the wing, but make no mistake Iafallo has worked hard to deserve his playing time. The 25-year old scored 13 even-strength goals last season, ranking behind only Anze Kopitar's 19 for the team lead.
As the Kings try to rebuild their group to contend in the future, there will be plenty of opportunity for Iafallo to establish himself as a core piece. If he can, the team will have the chance to sign him to a longer-term deal down the road, and if not he could be auctioned off as a complementary piece for a contending team.
Los Angeles still has several restricted free agents left to sign, including Adrian Kempe whose brother was recently brought into the organization. The team has just over $9.4MM in cap space to do it, meaning they'll likely have plenty of wiggle room to operate with this season.
John Hovan was first to report the contract details.
Photo courtesy of USA Today Sports Images