The Canadian Hockey League (CHL) is the top development league in the world for junior-aged players. Comprising of three separate entities—the Ontario Hockey League (OHL), Western Hockey League (WHL) and Quebec Major Junior Hockey League (QMJHL)—it houses players from all over the world as they pursue their eventual dream of playing professional hockey. Though countries around the world have different development models, the CHL still provides the largest number of NHL-drafted players each season. Last summer, exactly 15 of the 30 first round picks came out of the CHL.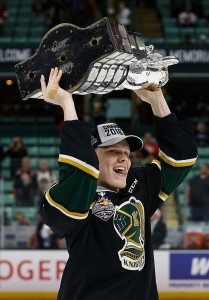 Though each of the three leagues has their own playoff structure, the overall CHL champion is crowned by a 10-day tournament at the end of the year called the Memorial Cup. In it, the winner of each league faces off along with the host city in a round-robin before entering do-or-die one-game playoffs. This season, the Windsor Spitfires of the OHL will host the tournament while the Erie Otters (OHL), Seattle Thunderbirds (WHL) and Saint John Sea Dogs (QMJHL) will represent their respective leagues.
Tonight marks the opening of the tournament with the Sea Dogs taking on the host Spitfires, and there are plenty of reasons to tune in. Here are some of the top players on each team that you should keep an eye on.
Windsor Spitfires
F Gabriel Vilardi – All eyes will be on Vilardi as he plays the last few games before likely going in the top-5 at next month's NHL Entry Draft. He scored 61 points in 49 games this season for the Spitfires, and is still just 17 years old. His advanced size and strength has given him a leg up on similarly aged players, though his skating does still remain a question mark among certain scouts. A good showing at the Memorial Cup would go a long way to convince #3 Dallas (or whoever ends up with that pick) that he is the best option after Nolan Patrick and Nico Hischier, neither of which will be taking part in the tournament.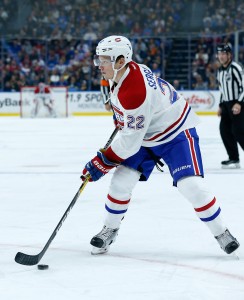 D Mikhail Sergachev – The ninth-overall pick from last summer returned to the Spitfires after a short stint with the Montreal Canadiens and followed up his incredible rookie season with another outstanding year. With 43 points in 50 games, Sergachev has made a mockery of the league using his size and offensive ability to dominate almost every shift. He'll have a good shot at making the NHL next season, making this likely his last chance at a Memorial Cup.
Seattle Thunderbirds
F Mathew Barzal – You can't mention the Thunderbirds without mentioning Barzal, as the New York Islanders prospect has lit up the WHL since returning from two-game stint in the NHL. With 79 points (including 69 assists) in 41 games, Barzal has shown an elite playmaking ability and is ready for the next level. Turning 20 next week, this is Barzal's last taste of junior action before moving to professional hockey next season. Defensemen of the other three teams have to be wary whenever the puck is on his stick.
D Ethan Bear – While some may argue that he won't be able to produce at the next level, watching Bear rack up points in junior is something special. The fifth-round pick of Edmonton scored 28 goals and 70 points in 67 games this season, and had another 26 on the Thunderbirds championship run. His shot release might be the quickest among CHL defenders, and Seattle sometimes even uses him at the top of the circle on the powerplay (think Alex Ovechkin). Don't get into penalty trouble against the Thunderbirds, or Bear will make you pay.
Erie Otters
F Alex DeBrincat – What else is there to say about DeBrincat? He was named the OHL Most Outstanding Player after scoring 127 points in 63 games, his third straight 100+ point season. He added another 38 points en route to an OHL championship, and is basically unstoppable when skating with Tampa Bay prospect Taylor Raddysh and Arizona forward Dylan Strome. Erie has some of the most potent offensive weapons in the tournament, and are extremely difficult to slow down.
F Ivan Lodnia – Lodnia was looking like he might creep into the first-round at next month's NHL draft until he was completely shut down in the OHL playoffs. In 22 games with Erie he scored just two points but don't let that sway your opinion of him. He's still extremely talented, and should shine when the top line of the Otters all move on to pro hockey next season. Scoring 56 points in 66 games this season, he could really bump his draft stock back up with an impressive performance in the Memorial Cup.
Saint John Sea Dogs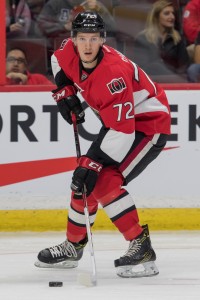 D Thomas Chabot – Chabot has turned into one of the best defensive prospects in the game, by evening out his two-way play while continuing to shine on the biggest stages. At the World Juniors this winter, he was easily Canada's top defenseman—possibly even top player overall—and he stepped up in the QMJHL playoffs for Saint John. Scoring 23 points in 18 games, Chabot showed he can still put up huge offensive numbers when he needs to. It's the all-around development that has the Senators so happy, and he'll likely be matched with some of the top players in the tournament.
F Joe Veleno – Veleno turned 17 just a few months ago, but has already completed two full seasons in the CHL. That's because he was granted exceptional status when he was just 15. He impressed this year with 40 points in 43 games and put up a solid 11 in the playoffs. While he's not the top offensive option for the Sea Dogs, it's important to remember that he isn't even draft eligible until 2018. Already standing over six-feet tall, Veleno will likely keep growing and turn into a dominant forward next season. A Memorial Cup this year could help him continue a quest to go at the top of the draft next summer.
Photos courtesy of USA Today Sports Images