If you're sick and tired of hearing about Ilya Kovalchuk this summer, know that it isn't over just yet. After a long back and forth that ended in the Russian sniper signing back with SKA St. Petersburg of the KHL for another season, he's not finished with his desire to return to the NHL. According to Igor Eronko of Sport-Express, Kovalchuk today said that this would be his last year in the KHL, and that "there are some dreams left" in North America.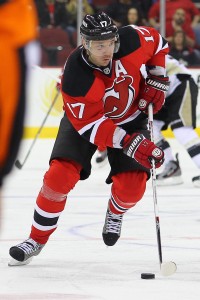 Kovalchuk of course left for the KHL in the middle of a 15-year contract from the New Jersey Devils, spurning many fans along the way. His return this year would have been predicated on the Devils completing a sign-and-trade, something that he won't have to worry about next year. His rights are relinquished by the team when he turns 35, and he'll be granted unrestricted free agency on July 1st.
It's unclear how many teams would have interest in the then 35-year old, as there are some restrictions on contracts signed at that age. It would however allow him to sign a one-year incentive laden contract, built with a low salary and performance bonuses for games played, points scored and other things. That's if he doesn't get multi-year options, as many believed he was after this year.
Coming off a 78 point season in the KHL last year, it's clear that Kovalchuk can still play at a high level, but whether that game translates back to the NHL is unclear. Remember this is a player who twice scored 52 goals in a season, and was one of the most dynamic mixes of speed and power in the entire league.
This seems like the end of the Kovalchuk rumors for now, but as the 2017-18 season comes to a close expect it to ramp back up. For now, Russia will look forward to having him on their Olympic roster and SKA will try to win another Gagarin Cup.
Photo courtesy of USA Today Sports Images