With the NHL set to ratify a new extension for the Collective Bargaining Agreement, labor peace will be guaranteed for at least the next six years. That comes as very welcome news for hockey fans that have been waiting to see their favorite players back on the ice for several months. With any CBA negotiation, however, small changes will be made that benefit one side or the other—the NHL and NHLPA.
One of those changes, as reported by Michael Russo of The Athletic and explained by Frank Seravalli in his latest piece for TSN, is to the rules governing recapture penalties. Previously, a complicated formula would force substantial cap penalties onto teams if a player with a front-loaded contract retired before its expiration. Now, that penalty cannot eclipse the original contract's cap hit in a single year.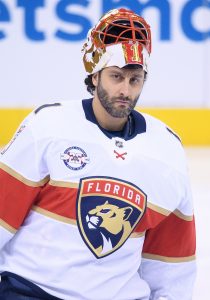 So far only Roberto Luongo has created such penalties with his retirement last year.
When Luongo hung up his pads, the Vancouver Canucks and Florida Panthers were each forced to deal with penalties against their salary cap, with the former suffering the bigger charge. The Canucks have a $3.033MM penalty through the 2021-22 season and unfortunately will not receive any relief from this rule change given Luongo's cap hit was $5.33MM.
The biggest winner (if you can even call it that) out of this new change may be the Nashville Predators, who were in danger of a potential ~$24.6MM cap charge if Shea Weber had retired just before the 2025-26 season. That number will now not eclipse the $7.86MM cap hit he carries, though that means it would be spread out over several years as the entire penalty must still be paid eventually.
The Minnesota Wild are another team who could be affected, given the front-loaded nature of contracts signed by Ryan Suter and Zach Parise in 2012. Those deals don't expire until 2025 but will have paid out $88MM of the initial $98MM guarantee by the end of next season.
Seravalli has a comprehensive list of the other changes, but they include an increase to minimum salaries and a rule that no-trade clauses will remain in contracts even if the player is traded before the clause kicks in. Previously, the acquiring team was given the option to honor them—something the Predators chose not to do when they acquired P.K. Subban in 2016, days before the clause kicked in.