The Pittsburgh Penguins have hired former Toronto Maple Leafs general manager Kyle Dubas as their next president of hockey operations, the team said Thursday morning. The search will continue for a new GM after firing Ron Hextall at the end of the season.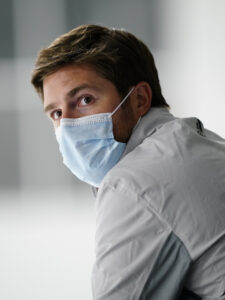 Dubas succeeds the outgoing Brian Burke, the first person Pittsburgh had named to a president of hockey ops position in their front office in franchise history. According to the team, Dubas' role will be to "oversee all aspects of the Penguins hockey operations department, including establishing the strategic vision and philosophy for the franchise."
Pittsburgh fired both Hextall and Burke after one of the more dysfunctional seasons in recent memory for Pittsburgh, which ended a league-high 16-season playoff streak.
After nine seasons as GM and assistant GM in Toronto, Dubas will no longer be tasked with making player personnel decisions. He'll essentially oversee whoever Pittsburgh hires for the GM role, guiding/mentoring them to construct a roster aligning with Dubas' team vision.
To put it simply: Dubas will decide how to get the Penguins out of their aging, mediocre state. Pittsburgh's pending GM hire's performance will determine how effectively it happens.
Speculation continues about who that hire might be. Current reporting indicates a two-person race between Seattle Kraken assistant GM Jason Botterill and Tampa Bay Lightning assistant GM Mathieu Darche.
Pierre LeBrun of TSN and The Athletic also said Thursday morning that Pittsburgh had informed Dallas Stars front office member Stephen Greeley he was out of the running for the still-vacant GM role.
While playoff success didn't follow Dubas much in Toronto, he did create and fine-tune a roster capable of contending for a championship. He oversaw three of the five best regular seasons in franchise history by points percentage (2019, 2022, 2023) and was at the helm when Toronto won their first playoff series in nearly two decades, defeating the defending Eastern Conference champion Tampa Bay Lightning.
Dubas gave the following statement on joining the Penguins:
On behalf of my family, we are thrilled to join the Pittsburgh Penguins organization and all of the incredible people across Fenway Sports Group. I am deeply appreciative of the opportunity that lies ahead of me. The ownership group, FSG leadership and the Penguins staff on the ground in Pittsburgh have been absolutely outstanding. Everyone has demonstrated a clear commitment to building a best-in-class hockey operation. The rich history of winning and the competitiveness of the coaching staff and players were evident in each conversation I had about this position. The opportunity to work with such passionate and committed people, as well as the established character and leadership of the long-standing core group of talented players, gives me great enthusiasm for the challenge at hand. Our family has been made to feel extremely comfortable throughout this process and we are excited to now call Pittsburgh our home.
The outgoing Toronto GM said last month he would likely stay in Toronto or not work in the league next year, taking time to be with his family. That changed when Toronto president Brendan Shanahan made Dubas' decision for him, letting him go with his contract with Toronto expiring this offseason.
Photo courtesy of USA Today Sports Images