Jets winger Patrik Laine is no stranger to trade rumors as he has been a part of trade speculation for the last couple of years with his name creeping up in suggestions in recent weeks.  In the latest Insider Trading segment (video link), Pierre LeBrun of TSN and The Athletic relayed some comments from his agents Andy Scott and Mike Liut, including that while the 22-year-old isn't asking for a trade, it may be mutually beneficial at this point for it to happen and have communicated that to Winnipeg GM Kevin Cheveldayoff.  They also ruled out any speculation about him not reporting to training camp if he isn't dealt by then.
The most intriguing comment that LeBrun cited came from Scott who indicated that there is a clear understanding between both sides of where this is probably headed.  Reading between the lines, that's not a typical comment one would here when inaction (a non-trade) is expected.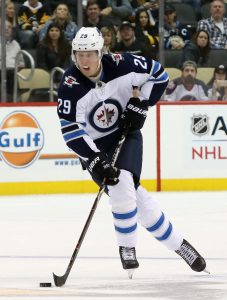 Laine, the number two pick in 2016, is coming off the best point per game average of his career (0.93) but hasn't quite been able to sustain top-line production on a frequent basis.  There are games where he is extremely difficult to stop but those are offset by some very quiet ones; his inconsistency has been a concern for the team and his ice time has varied as a result.  That's another element that his agents brought up when speaking to LeBrun.
With 138 goals over his first four NHL seasons, Laine has been able to come in and produce at a high level quite quickly; only six players have more over that same span.  As a result, there should certainly be plenty of interest in his services, even at a time where there aren't a lot of teams with enough money to take on his $6.75MM price tag.
That amount is certainly bound to go up next offseason which is likely buoying trade talks.  Laine is owed a $7.5MM qualifying offer at that time and unlike his first trip through restricted free agency, he'll have arbitration rights.  Even in a flattened cap environment, he's going to be well-positioned to get a fair-sized jump in pay.  If either side has reservations about doing a long-term deal with Winnipeg that buys out several UFA years, the time to do a deal may very well be now as in-season flexibility to make moves will be even more limited than usual.
For his part, Cheveldayoff has stayed quiet on the speculation other than mentioning that he's looking at all options when it comes to improving his team.  We'll find out over the coming weeks if that winds up involving one of his top young forwards moving on.
Photo courtesy of USA Today Sports Images.