Despite reports last night that Derick Brassard would sign with the Edmonton Oilers, the free agent forward instead has inked a one-year deal with the New York Islanders. Brassard returns to the Eastern Conference after spending the end of last season with the Colorado Avalanche. The contract is worth $1.2MM.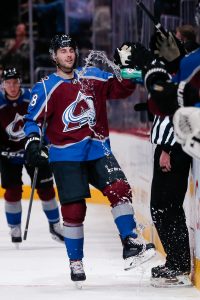 The 31-year old forward will try to get his career back on track after failing to live up to expectations at his last three stops. After becoming a reliable offensive producer for the Columbus Blue Jackets, New York Rangers and Ottawa Senators, Brassard struggled to ever find his way with the Pittsburgh Penguins despite ample opportunity with their talented lineup. He ended up with Florida and then Colorado last season, but was limited to fourth-line duties in the playoffs with the Avalanche and not retained when his contract expired this summer.
Still, he remains a low-risk addition for the Islanders who are continuing to try to build a new culture in New York. The team turned around their style last season under head coach Barry Trotz and became one of the best defensive units in the NHL, an identity that Brassard will have to embrace if he wants to rebuild his value as a top-nine player.
Even with his struggles in 2018-19, Brassard still came in at #25 on our list of the Top 50 UFAs this offseason thanks to a strong history. The Islanders will bet on that history and see if they can squeeze a bargain out of the free agent market this late in the summer.
Photo courtesy of USA Today Sports Images