This offseason is shaping up to have an almost unprecedented amount of elite young players hitting restricted free agency all at the same time. While the Toronto Maple Leafs have drawn much of the spotlight given the media circus that surrounds them on a daily basis, another Canadian team might actually have even more work to do. The Winnipeg Jets have three core players in Patrik Laine, Kyle Connor and Jacob Trouba all set to hit RFA status, with several other role players also without a contract. It's Laine though that has so many people speculating, given the uncertain outcome of his next contract.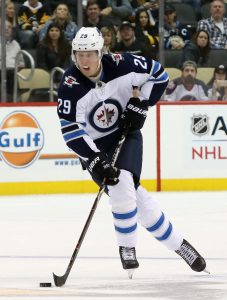 At one point earlier in his albeit short career, Laine looked like a lock for an eight-year extension that would make him the team's highest paid forward. He would even likely surpass captain Blake Wheeler's extension that comes in with an $8.25MM starting next year. Buying out that many UFA seasons of an elite goal scorer would come at a price, and Laine was set to lead the Jets and challenge for the Maurice Richard trophy every year.
Now, media around the league are starting to wonder if the two sides might take a different path in negotiations. Sportsnet's Nick Kypreos suggested on radio today (and not for the first time) that Laine isn't going to be a player that the Jets feel comfortable in giving an eight-year deal. The analyst points directly to Laine's assist total this season—sitting at just nine coming into tonight's action—as a reason why the team can't hand over a blank check. That idea was furthered by Andy Strickland of Fox Sports, who tweets that the Laine camp has been "irritated" by his usage and linemates this season.
The 20-year old forward is averaging more than 17 minutes on the season, but received just under 11 minutes of ice time in Tuesday's game against the Boston Bruins. He has notably played most of the season beside Bryan Little or another center, instead of seeing time beside Mark Scheifele. There is absolutely no reason to think that the Jets have soured on Laine, given he still has 25 goals in 50 games, but Strickland tweets that he doesn't think the young forward wants to sign a long-term deal right now.
The easy answer for both sides is to sign a shorter deal, and that actually may turn out better for all parties. Just like Auston Matthews in Toronto, a five or six-year deal could keep Laine's cap hit lower while getting him to unrestricted free agency with plenty of prime years remaining. With deals for Connor and Trouba still to be done and other core pieces like Wheeler, Scheifele, Connor Hellebuyck, Dustin Byfuglien and Nikolaj Ehlers all taking at least $6MM each, there won't be a ton of money to go around in Winnipeg.
Photo courtesy of USA Today Sports Images