The Toronto Maple Leafs have announced several changes to the front office, starting with the promotions of Hayley Wickenheiser, Ryan Hardy, and Darryl Metcalf to assistant general manager. The team has also added Curtis Sanford as goaltending coach, following the departure of Steve Briere to the Seattle Kraken.
The team has broken out the positions by department, with incumbent Brandon Pridham continuing his role as the "primary" AGM and Laurence Gilman now serving as governor and senior vice president of the Toronto Marlies, the team's AHL affiliate.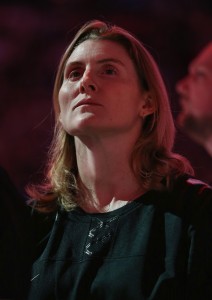 Wickenheiser (Dr. Hayley Wickenheiser to be exact) is now the assistant general manager, player development, and will continue her work with the development staff at all levels. Arguably the greatest player in the history of women's hockey, she joined the club in 2018 while still finishing her medical residency and was promoted to senior director of player development in 2021. She becomes the fourth woman this summer to be named an NHL AGM, following Cammie Granato and Emilie Castonguay in Vancouver, and Meghan Hunter in Chicago.
Hardy, meanwhile, continues to skyrocket up the hockey organizational charts, now an AGM in the NHL just a few seasons after first serving as an amateur scout with the Boston Bruins. The architect of a powerhouse program for the Chicago Steel of the USHL, Hardy was snatched up by the Maple Leafs in 2021 and put in charge of the team's minor league operations. That's still the department he will lead now, overseeing the team's three-tiered development system, with the Marlies and Newfoundland Growlers of the ECHL.
Metcalf is the longest-tenured member of the trio, having worked with the Maple Leafs' analytics department since 2014. He too has been rising the ranks since, last promoted to special assistant to the general manager in 2018. His title will be AGM, hockey research and development, allowing him to continue the work he has done with analytics.
Sandford meanwhile is coming into something of a mystery situation, given the Maple Leafs' current goaltending issues. Jack Campbell appears ready to hit the open market in a few days, Petr Mrazek's struggles this year have led many to speculate that he will not be part of the team next season, and the pipeline doesn't appear to have a true NHL starter in it.
Photo courtesy of USA Today Sports Images