It appears as though a giant wrench has been thrown into John Klingberg's short-term future. The pending unrestricted free agent defenseman hasn't had much progress in contract talks with the Dallas Stars, or at least it hadn't been reported. Now, The Fourth Period's David Pagnotta says sources have told him that Klingberg has requested a trade from the team.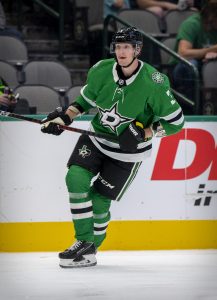 If that's the case, it puts Dallas in a really unique position. While they currently sit fourth-last in the Western Conference, they have many games in hand on the rest of the playing field. In fact, when sorting by points percentage, the Stars are currently eighth in the conference, well within the playoff mix.
However, a Klingberg deal at the trade deadline could bring in a lot of good future assets for the team. He'd surely be one of the most desirable assets available – a first-pairing right-shot defenseman in his prime with a reasonable cap hit demands astronomical value. He has one year left with a cap hit of $4.25MM, something that nearly any contender could take on if a third party is involved to retain salary.
Klingberg is sixth on the Stars with 16 points in 25 games. While he's not having his best season, he's demonstrated a long track record of being able to quarterback a power-play and swallow up tough minutes. A change of scenery at the deadline could bring out his best for a playoff run, where he's done well historically.
And while a return for Klingberg may bring in a great package, it could force Dallas to make some weird moves at the trade deadline. If they're still in playoff position and feel as though they're in a position to contend, it would make a lot of sense to deal Klingberg in advance of the deadline. It's appealing to his new team, as it gives him more time to adjust to his new systems and surroundings. It also gives Dallas time to regroup, allowing them to flip some of the Klingberg return to put themselves in a buyers' position at the trade deadline.
Regardless, it's a giant wrinkle in the Klingberg story. All eyes will be on him for the next few months, as he's also going to be one of the best defensemen available on the free-agent market this offseason.
Photo courtesy of USA Today Sports Images