After months and months of waiting, Vegas Golden Knights forward Jack Eichel has finally undergone surgery. The artificial disk replacement procedure was completed today by Dr. Chad Prusmack, according to Jeff Marek of Sportsnet, and early reports are that it went well.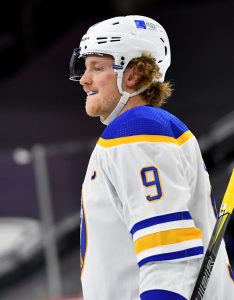 Eichel now faces a rehabilitation timeline that he has suggested could be as short as three months but is uncertain at this point because of the surgery in question. The procedure had never been done on an NHL player before Eichel, which was part of the concern of the Buffalo Sabres who had blocked it through the offseason. The Sabres eventually found a package they liked enough to trade Eichel to Vegas last week, acquiring Alex Tuch and Peyton Krebs along with draft picks for their former captain.
Currently on injured reserve, it will be a battle for the Golden Knights to get Eichel back onto the active roster before the end of the season. Not only does the injury timeline come with plenty of uncertainty, but so too does their cap situation. With Eichel, Mark Stone, Max Pacioretty, and Jake Bischoff currently on LTIR, the team is exceeding the $81.5MM cap ceiling by more than $11MM. Activating the entire group would be impossible without making other transactions to open a good amount of cap space, ones that could not simply be waiving or sending down the fringe players on their roster.
So the work now begins for Eichel, to get back to full strength and ready to play hockey, but also the Golden Knights, if they want to have him play games ahead of the playoffs. Of course, the playoffs aren't a guarantee in Vegas this year, given their uneven start. The team is currently fifth in the Pacific Division with an 8-6 record through 14 games, though they have won their last two and are 4-1 in their last five.
When he does eventually return, whether it's this season or next, Eichel is expected to take up residence between Stone and Pacioretty on the team's first line. It will be at that point the onus will be on him to prove he can still be the dynamic offensive player he was in Buffalo, one that set career-highs of 36 goals and 82 points in recent years.
Photo courtesy of USA Today Sports Images