The 2021 free agent frenzy is over. After more than a billion dollars was signed away in just a few days, the NHL unrestricted free agent market has dried up almost entirely. When Ryan Murray settled for a one-year, $2MM contract with the Colorado Avalanche yesterday, he became the only real UFA deal of significance since the calendar turned to August.
Even though things are almost picked clean, there still may be some value out there for a savvy NHL front office. Twelve players from our Top 50 UFA list are still unsigned for next season, though several of those are expected to be in agreement with the New York Islanders and others like Tuukka Rask are unlikely to make a decision anytime soon. We profiled Tomas Tatar recently–arguably the best player still available–and will continue to do the same for the other names from that list in the coming days.
But even beyond those players, there is still NHL talent out there, waiting for the right opportunity (or big enough paycheck). A few of the notable free agents that didn't make our Top 50 list, but remain unsigned: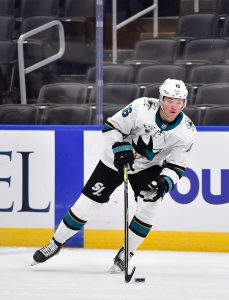 Ryan Donato – A second-round pick, a Hobey Baker finalist, an Olympian. All things to describe the 25-year-old Donato, who was cut loose by the San Jose Sharks this summer after just one season with the team. The Sharks decided not to issue Donato a qualifying offer that would have allowed him to elect salary arbitration, putting him on the market after a frustratingly inconsistent season. In 50 games, he scored just six goals and 20 points, but then went to the IIHF World Championship and won a bronze medal. Of note, Donato's most common linemates this season were John Leonard and Dylan Gambrell, who have a combined 36 points in the NHL. Perhaps in the right situation, he can rediscover the scoring magic that helped him explode onto the scene in Boston just a few years ago.
Jason Demers – Is Demers finished at age-33? The veteran right-handed defenseman certainly seems like a player that could be one of the bargains of free agency, even if his play has declined over the last few years. With the Arizona Coyotes this season he averaged the fewest minutes since his rookie season, but still likely could provide some value to a contender as a depth option. There's almost no offense left, as Demers registered just four points in 41 games this season, but he can still contribute as a bottom-pairing option, even killing penalties at times.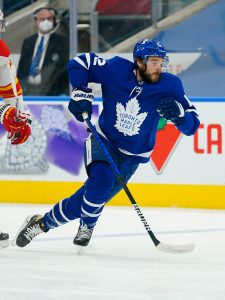 Alex Galchenyuk – Just a few months ago there was plenty of excitement around Galchenyuk, who had seemingly turned his career around in Toronto. The 27-year-old forward was pulled off the scrap heap by the Maple Leafs and spent time with the team's development staff rebuilding his game. In 26 contests down the stretch he scored 12 points, and offensively was actually one of the team's bright spots in the playoffs with four points in six games (and, one brutal turnover). There are certainly plenty of red flags in Galchenyuk's career, but one-time 30-goal scorers who recently showed flashes of their former self are usually snapped up quickly by rebuilding teams that want to complete a pump-and-dump–give them huge minutes during the first half just to flip for future assets at the deadline.
Erik Gudbranson – You won't find many statistical defenses of Gudbranson, who has been carved up by the analytics community since basically the moment he arrived in the NHL. The thing is, that arrival was a decade ago now and you can't find a ton of 29-year-old free agents with as much experience as the 6'5″ defenseman. There's no reason to think he can play in a top-four, or perhaps even be a regular contributor, but there's something to be said for the strong play he experienced down the stretch in 2019 with the Pittsburgh Penguins. In the right situation, surrounded by the right amount of talent and deployed properly, there is still a place for Gudbranson in the NHL.
There are plenty of other names that could end up on an NHL roster next season. At this time of the year none of the signings are going to dramatically change the makeup of a team, but as contending teams have shown year after year in the playoffs, adding depth at the right spots–even players that have struggled elsewhere–can make a difference at the right moment.