In a shocking turn of events, the Minnesota Wild have begun the buyout process for both Zach Parise and Ryan Suter. Because they have no-movement causes, they do not need to go through the unconditional waiver process. Both players are on identical 13-year, $98MM contracts that were signed in 2012; a buyout would cause cap penalties of the following for each player:
2021-22: $2,371,794
2022-23: $6,371,794
2023-24: $7,371,794
2024-25: $7,371,794
2025-26: $833,333
2026-27: $833,333
2027-28: $833,333
2028-29: $833,333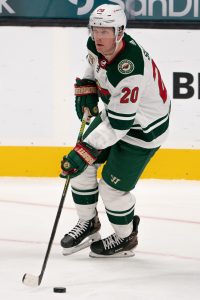 Amazingly, because of the way their contracts were so heavily front-loaded, each player will only receive $6,666,667 in actual salary over the eight years of the buyout. It clears more than $10MM of cap space for the upcoming season, though obviously creates a huge cap penalty in years 2-4 of the buyout.
It's the end of an era in Minnesota, as Suter and Parise have been the faces of the franchise for nearly a decade. Their signing in 2012 shocked the hockey world, as they decided to go to a relatively new team that had missed the playoffs in eight of its 11 years of existence. When they arrived, things immediately turned positive for Minnesota, reaching the playoffs in each of the next six seasons, but there was very little postseason success. Now, after another disappointing first-round exit, GM Bill Guerin has decided to do what was unthinkable until recently. He released a statement on the move, thanking both players for their contributions:
Zach and Ryan have been an integral part of the Wild's success over the past nine years and we'll always be grateful for their many contributions. There were numerous factors that entered into the difficult decision to buy out their contracts, but primarily these moves are a continuation of the transformation of our roster aimed at the eventual goal of winning a Stanley Cup.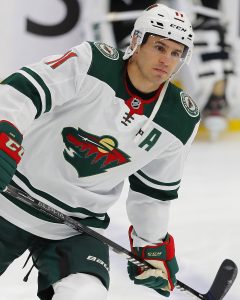 Parise, 36, had been pushed almost entirely out of the lineup, dressing only occasionally down the stretch and playing in just four of the team's seven postseason games. He managed to record three points in those four matches, but had just 18 in his 45 regular season games. His role moving forward was completely unclear, but now he'll at least get the chance to test the open market. The New York Islanders and GM Lou Lamoriello had been interested in the past, but it remains to be seen whether they'll pursue the veteran forward this time around.
For Suter, who also turned 36 in January, things are a little different. Though his offensive numbers fell off a cliff this season, recording just 19 points in 56 games, he is still a valuable top-four defenseman that likely could have helped the Wild next season. The key to both buyouts really is that it will open two protection slots in the upcoming expansion draft, which the Wild can use to block Seattle from some of their younger, more valuable assets. Suter and Parise each held a no-movement clause that would have forced Minnesota to protect them in the draft, meaning if this buyout was going to happen, it needed to be done before the protection lists are submitted later this week.
Looking at a cap penalty of nearly $15MM is daunting, but it is important to remember that their regular cap hits would have combined for more than that anyway. If the Wild believe that the two will not be regular contributors in two years, this actually frees up a (small) amount in those seasons as well. Had they waited another year, for instance, there would have been very little cap savings at all, meaning it was a now-or-never situation. The benefit here is opening up more than $10MM (and two expansion slots) at a time when the Wild are looking at key negotiations with Kirill Kaprizov and Kevin Fiala. The team has also been loosely connected to players like Jack Eichel and Sam Reinhart, who could help fill out the center ice position that has been deemed so important to Kaprizov's future with the team.
That does not mean it's the end for Parise and Suter, who will enter the free agent market as attractive assets now that they can be had for a much lower cost. Just yesterday, the Edmonton Oilers for instance traded for Duncan Keith, who will likely cost more than Suter receives on the open market. Though he doesn't have the kind of playoff success that Keith does, there's certainly going to be a market for the 36-year-old defenseman. Parise's might be a bit smaller, but remember he is still only a year removed from a 25-goal campaign and has more than 800 points in his NHL career. For a contender looking to add depth to the lineup for a reasonable price, there are worse gambles to make.
Michael Russo of The Athletic broke the news on Twitter.

Photo courtesy of USA Today Sports Images