The finalists have been announced for all the major awards, but like every year there is much debate over who should take home each piece of hardware. In fact, with a shortened season and unorthodox playoff scenario, the views and reasoning behind each vote will perhaps vary even more wildly.
So as we get closer to the return of NHL hockey in Edmonton and Toronto, where 24 teams will try to chase the Stanley Cup, we're going to ask you, the PHR faithful, to explain who you would vote for if given the chance.
We'll start with the Calder Memorial Trophy, annually awarded to "the player selected as the most proficient in his first year of competition in the NHL." The rookie scoring race was incredible this season and likely would have gone down to the wire, while some others that were left out of the finalist group had good cases of their own.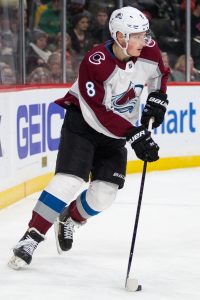 The ones that did make that top-3, were Cale Makar of the Colorado Avalanche, Quinn Hughes of the Vancouver Canucks and Dominik Kubalik of the Chicago Blackhawks.
Makar, 21, came into the 2019 playoffs like a freight train, immediately becoming one of the most dynamic players on the Avalanche roster. That impressive debut didn't take away his rookie eligibility, but it did give him an experience base to rely on as his first full season began. When things kicked off on the 2019-20 season, Makar was already in high gear, recording points in each of his first five and nine of his first 11 regular season games. By the end of November it was apparent that Makar wasn't going to slow down his scoring pace, as he had put up eight goals and 26 points in his first 26 games.
Unfortunately, he suffered an injury in early December that kept him out for a handful of games and he would finish the season with only 57 games played. His 50 points weren't quite enough to topple Hughes for the rookie lead, though he did score at a higher pace.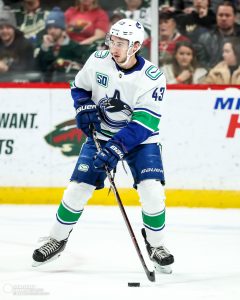 No, the Vancouver defenseman would end up taking home the scoring title among first-year players with an amazing 53 points on the season. The sweet-skating Hughes was a revelation for the Canucks, who started to rely on him more and more as the season went on. By the end of it, Hughes seemed to be starting every Vancouver possession by escaping pressure with his edges and carrying the puck up the ice. In his first 20 games of the season, Hughes averaged just over 20 minutes of ice time a night. In his final 20, that number grew to more than 22 and a half, including several nights when he pushed close to 30.
The University of Michigan product is a catalyst for offense in Vancouver and will be for years to come, but he did only actually score eight goals. That was four fewer than Makar, and 22 fewer than the third finalist who comes with much less fanfare.
Kubalik arrived in Chicago as something of an unknown, after being drafted by the Los Angeles Kings seven years ago and then playing in Europe until the age of 24. It wasn't clear if he would even be able to hang in the NHL (though frequent readers of our PHR chats will remember his name being thrown around as one to watch), but he did more than just keep his head above water. After a few early healthy scratches, Kubalik put his stamp on the Blackhawks roster with 30 goals in 68 games, with only four of those tallies coming on the powerplay. That production comes despite averaging just over 14 minutes a night, though that number was substantially higher by the end of the year when he found himself playing alongside Chicago's top players.
The soon-to-be-25-year-old Kubalik is a deserving candidate to be sure, but there were other names that many believed should end up in the conversation as well. Adam Fox of the New York Rangers put up 42 points and was arguably the team's best defenseman by the end of the year, while Columbus Blue Jackets netminder Elvis Merzlikins was among the league leaders with a .923 save percentage in his first season.
There's an argument to be made for many of these names, but who will you cast your vote for? Take part in the poll below and then jump into the comments to defend your decision!
[Mobile users click here to vote!]