2019 has been a very busy year throughout the hockey world.  There have been several big trades and free agent signings (including a record-setting contract), plenty of changes behind the bench, and much more.  Over the coming days, PHR will take a look back at the top stories from around the game on a month-by-month basis.  Next up is the month of August which was the quietest of the summer months but still featured some news of note including the first step towards labor piece.
The Waddell Saga: It's extremely rare that a current NHL GM interviews for the same spot with another team but that's what happened with Hurricanes GM Don Waddell who interviewed for Minnesota's vacancy.   As it turns out, Waddell was working without a contract in Carolina and thus was technically a free agent and free to pursue other opportunities.  While owner Tom Dundon was content to keep it this way, the league requires a GM to be under contract so they eventually agreed to a multi-year deal.  Meanwhile, the Wild went in a different direction and hired Bill Guerin to replace Paul Fenton.
Shattenkirk Bought Out: Defenseman Kevin Shattenkirk was a late entrant to the free agent market as the Rangers used a post-arbitration buyout on him.  While the move freed up more than $5MM in cap space for this season, the original front-loaded nature of the contract means that Shattenkirk will cost the Rangers just over $6MM on the cap in 2020-21 (yielding savings less than the league minimum salary).  He didn't last on the open market for long though as he signed a one-year, $1.75MM deal with Tampa Bay.  He's having a nice bounce-back campaign with the Lightning and already has 25 points on the year in 38 games after recording 28 points in 73 contests with New York last season.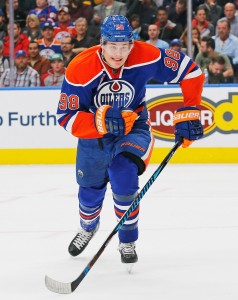 Puljujarvi Signs In Finland: It turns out he wasn't just posturing after all.  After requesting a trade earlier in the summer where his agent indicated he'd rather play overseas than return to Edmonton, Jesse Puljujarvi did just that, inking a one-year deal with Karpat of the Finnish SM-liiga.  The move did not affect his NHL rights as he remains a restricted free agent without salary arbitration rights.  Puljujarvi has made the most of his time in Finland as he sits in the top ten in league scoring with 13 goals and 17 through the first 32 games of his season.  The trade request remains in place and it will be interesting to see if his time overseas ultimately helps or hurts his trade value around the league.
Sens Lock Up White: Following a career season that saw him pick up 41 points, the Senators decided to eschew a bridge deal for Colin White, instead signing him to a six-year deal that carries a $4.75MM AAV.  The deal seemed like a more than reasonable price tag for a recent first-round pick (21st overall in 2015) that figured to be a fixture in their top six for the foreseeable future but it hasn't quite worked out as expected yet.  White has struggled under new head coach D.J. Smith and has just three goals in 33 games this season despite averaging more than 16 minutes a night.  There's still plenty of time for the deal to pay dividends though.
Ward Retires: After being unable to find a contract in free agency, veteran goaltender Cam Ward decided to call it a career but only after signing a one-day contract to retire as a member of the Hurricanes.  Ward spent all but one season of his 14-year NHL career with Carolina so the decision to retire with them came as little surprise.  While he never was able to become one of the elite goalies like it looked like he'd be following his Conn Smythe-worthy performance in his rookie season to help lead the Hurricanes to the Stanley Cup, he still carved out a solid career for himself, playing in 701 games between them and Chicago.  Ward is the franchise leader in several categories for goaltenders (including games played, wins, and saves to name a few) and will continue to hold those marks for a long time to come.
Photo courtesy of USA Today Sports Images.