10:55am: Mark Spector of Sportsnet spoke with Holland, who explained that there has been new interest in Puljujarvi around the league but nothing is imminent:
I don't know that him signing in Finland has a huge effect on the situation. I've had conversations with numerous clubs that have had interest, some interest, in acquiring Jesse. And I have had, probably in the last 10 days, two or three new teams reach out to me. Teams whose position have changed and are checking into the Puljujarvi situation.

I'll do a deal if I feel good that I'm making a deal in the best interests of the Edmonton Oilers.
Holland basically has all the leverage here, as Puljujarvi playing a year in Finland can only really improve his value to the Oilers. There's no rush to get a trade done from their perspective unless a team comes forward with an offer that can help them right away.
7:30am: Jesse Puljujarvi will at least have somewhere to play in 2019-20, even if things don't get worked out with the Edmonton Oilers. The disgruntled young forward has signed a one-year deal with Karpat in Finland, though the contract includes an option to leave for the NHL before December 1st. In the NHL, if a restricted free agent is not signed before that date they are not eligible to play for the rest of the season.
Puljujarvi's free agent status will not be changed by this contract. Even if he decides to play the entire year in Finland, the Oilers will still own his exclusive negotiating rights.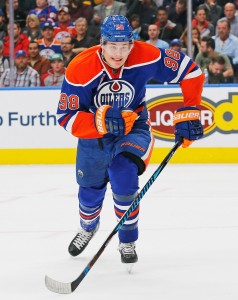 This is not necessarily the end of the story for Puljujarvi and the Oilers, but at least it provides some sort of a resolution for the time being. The 21-year old has not been able to establish himself in the NHL since being the fourth overall pick in 2016 and needed a place to see regular playing time. He wasn't going to get that in the AHL given that he has said he does not want to play in that league and the fact that he would need to clear waivers in order to be sent down. Finland may actually be the best place for his development to continue if the Oilers weren't willing to give him a regular shift in the NHL.
For new GM Ken Holland and head coach Dave Tippett, giving him that top-six role seems out of the question. Puljujarvi has scored just 37 points in 139 NHL games, and though those have been about as inconsistently distributed as possible he simply hasn't been good enough to deserve more playing time. He and his agent Markus Lehto have been clear about their desire for the Oilers to trade Puljujarvi to a team that would give him that opportunity, but that situation may not actually exist anywhere in the league. There is also likely a hesitation from Holland to move the young forward given the huge draft capital that has been invested in him, since he would be selling at an extremely reduced value.
Finland does not represent the same competition level as the NHL, but Liiga is still a solid professional league where Puljujarvi will be tested. He played one full season there before coming to the NHL and recorded 28 points in 50 games, but will hopefully be able to do even more now that he has some additional professional experience under his belt. Technically the Oilers will lose his negotiating rights on his 27th birthday, but since that is almost six years away one would expect the situation to be resolved before that happens.
Photo courtesy of USA Today Sports Images