The Patrik Laine saga is over as the Winnipeg Jets have signed the star forward to a two-year deal. The contract will carry an average annual value of $6.75MM. Craig Custance of The Athletic confirms that it will pay Laine $6MM in 2019-20 and $7.5MM in 2020-21.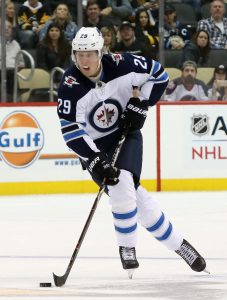 Laine, 21, secured the same number that Brayden Point did earlier this month, but for one fewer year thanks to his huge goal totals in the NHL since entering in 2016. The second overall pick in 2016, Laine immediately burst onto the scenes with one of the most lethal shots on the league and the ability to get to dangerous spots in order to unleash it. With 36 goals as a rookie he came second in Calder Trophy voting and followed it up with an outstanding 44-goal, 70-point sophomore year. That included a league-leading 20 goals on the powerplay, where Laine seemingly took up residence in Alex Ovechkin's left-circle mansion.
Unfortunately, basically every offensive statistic declined for Laine in 2018-19 (except for shots, amazingly). Suddenly an extremely inconsistent offensive player, he went long stretches without a single goal and recorded 18 of his 30 total in a 12-game stretch through November. That consistency simply has to get better if Laine ever wants to become the elite talent he has shown flashes of, and return to the upper-echelon of stars in the NHL.
If he does get back there, this two-year bridge deal could certainly pay off for him. He'll already become Winnipeg's second-highest paid player (at least while Kyle Connor remains unsigned) for this season ahead of Mark Scheifele but behind captain Blake Wheeler, and could potentially sign an extremely lucrative long-term deal down the road. He'll have two years of restricted free agency left after this deal expires, but will have arbitration rights as well, meaning another situation like this is extremely unlikely.
The question now becomes if Laine is ready to jump right into game action with the Jets starting next week. Even with a two-year window, he needs to start performing right away if he wants to put this difficult negotiation behind him and set himself up to earn the most he possibly can.
For the Jets, it was extremely important to get Laine back under contract before the season started. After losing Jacob Trouba, Tyler Myers, Ben Chiarot, Brandon Tanev and potentially Dustin Byfuglien this summer, the team looks completely different and thin at several positions. Had the year begun without Laine or Connor under contract they would be even more undermanned and at an extreme disadvantage in the Central Division playoff race.
Photo courtesy of USA Today Sports Images