Things are starting to pick up across the NHL with most of the league now firmly in offseason mode with the league providing a key cap figure for their summer planning.  Here's a rundown of the biggest news from the past seven days.
Tortorella To Flyers: Philadelphia has their new head coach in place as they hired long-time bench boss John Tortorella, giving him a four-year deal that's believed to be worth $4MM per season.  The Flyers have made it clear that even though they missed the playoffs this season, they are in win-now mode and Tortorella's hiring certainly cements that line of thinking.  Philadelphia is Tortorella's fifth NHL team as a head coach and ranks 13th all-time in games coached with 1,383 and sits 14th for most wins with 673.  Even with this move, many believe GM Chuck Fletcher will try to shake up his core so the Flyers will continue to be a team to keep an eye on in the weeks ahead.
Cassidy To Vegas: Tortorella wasn't the only head coach to be hired as Bruce Cassidy's time on the unemployment line didn't last very long with the Golden Knights naming him as their new bench boss.  Boston decided to part ways with Cassidy earlier this month despite a very strong regular season showing that saw the team go 245-108-46 under his watch although they had a losing record (36-37) in the playoffs.  The Golden Knights are now on their third coach in franchise history and while they have some work to do to fill out their roster and be cap-compliant next season, Cassidy will have high expectations immediately as Vegas looks to get back into the playoff picture.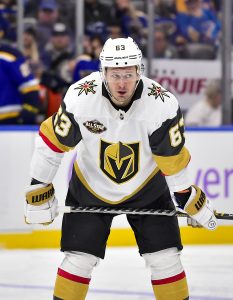 Montreal-Vegas Trade: The first notable trade of the summer was made as the Golden Knights dealt winger Evgenii Dadonov to the Canadiens in exchange for defenseman Shea Weber.  Or, to be more specific, Weber's contract.  The blueliner has four years left on his deal with a $7.857MM AAV but isn't expected to play again due to injuries.  The move will lock Vegas into LTIR for the foreseeable future but they're certainly quite comfortable operating in there with how things went this season.  Meanwhile, Vegas is able to shed Dadonov's $5MM cap charge for next season after unsuccessfully moving him to Anaheim at the trade deadline.  While his contract was unwanted around the league (Vegas attached a second-rounder to move Dadonov in the failed move with the Ducks), he'll give the Canadiens some extra depth on the wing and as an expiring contract, it's possible Montreal could look to flip him with retention closer to the 2023 deadline.
Calling It A Career: Veteran goaltender Carter Hutton isn't waiting to see if a contract offer materializes in free agency next month as instead, he has decided to retire.  This past season was a tough one for the 36-year-old as after signing with Arizona last summer, he suffered a lower-body injury early in the season and as soon as he was ready to return, he went through waivers unclaimed and was traded to Toronto as injury insurance but never suited up with the team.  Overall, Hutton had a fairly strong career for an undrafted goaltender, getting into 235 games over parts of 10 NHL seasons with his best year coming with St. Louis in 2017-18 when he led the league in both GAA (2.09) and SV% (.931).
Surgery For Backstrom: Following their playoff exit, Capitals GM Brian MacLellan indicated that Nicklas Backstrom continuing to play through his hip injury would be unsustainable.  On Saturday, it was announced that the veteran has undergone hip resurfacing surgery.  While no timetable was provided for a return, based on the limited track record of other NHL players who have had the procedure, there's a very good chance that the 34-year-old could miss the entire season.  That's certainly a big blow for Washington as Backstrom has been a focal point of their attack for 15 years but they will have to approach the 2022-23 season as if he won't be available.
Photo courtesy of USA Today Sports Images.