Over the next few weeks, we will be breaking down each team's situation as it pertains to the 2021 NHL Expansion Draft. Which players are eligible, who will likely warrant protection, and which ones may be on the block to avoid the risk of losing them for nothing? Each team is required to submit their protection lists by 4:00 PM CDT on July 17th. The full eligibility rules can be found here, while CapFriendly has an expansion tool to make your own lists.
The last time the Penguins faced an expansion draft, they ended up making what in hindsight looks like one of the biggest mistakes in Jim Rutherford's time as general manager. The team decided to keep young Matt Murray over the more expensive veteran Marc-Andre Fleury, sending a 2020 second-round pick to Vegas just to make sure their franchise goaltender ended up a Golden Knight. All that Fleury has done since is put up a .917 save percentage and win 28 postseason games, while the Penguins quickly moved on from Murray after some injuries and inconsistencies.
Now helmed by Ron Hextall, the Penguins are in another tough expansion draft situation and look poised to lose a good player once again. Perhaps this time they won't send a high draft pick along for the ride.
Eligible Players (Non-UFA)
Forwards:

Evgeni Malkin (NMC), Sidney Crosby (NMC), Jake Guentzel, Jason Zucker, Brandon Tanev, Bryan Rust, Kasperi Kapanen, Jared McCann, Jeff Carter, Sam Lafferty, Anthony Angello, Zach Aston-Reese, Mark Jankowski, Teddy Blueger, Pontus Aberg, Sam Miletic
Defense:
Kris Letang (NMC), Mike Matheson, Brian Dumoulin, Marcus Pettersson, Juuso Riikola, Chad Ruhwedel, Mark Friedman, Jesper Lindgren
Goalies:
Notable Unrestricted Free Agents
Frederick Gaudreau, Colton Sceviour, Evan Rodrigues, Cody Ceci
Notable Exemptions
Drew O'Connor, Radim Zohorna, Samuel Poulin, John Marino, Pierre-Olivier Joseph
Key Decisions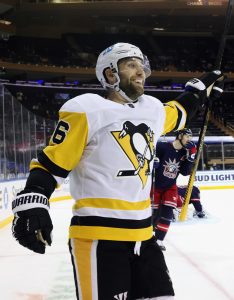 Just looking at the number of key players the Penguins need to protect it's obvious that they are not in a great situation when it comes to the expansion draft. That's what happens when almost none of your impact roster spots are filled by young talent which would be exempt. Of the 22 players (goaltenders included) that appeared in at least 20 games for the Penguins this season, just one–Marino–was under the age of 24. Even he crossed that threshold a month ago but is saved by the fact that he did his developing in the NCAA ranks instead of the minors.
There are huge decisions to be made at each position for the Penguins. At forward, Malkin, Crosby, Kapanen, and Guentzel are easy choices, but even past that it becomes a little hazier. Rust is an important part of the team but has just one year left before unrestricted free agency, which the Penguins may not be able to afford. McCann is also due for a new contract after next season, though he will be through arbitration-eligible restricted free agency and is a strong candidate for protection. That's six names already with Zucker, Tanev, Carter, and Blueger still to go.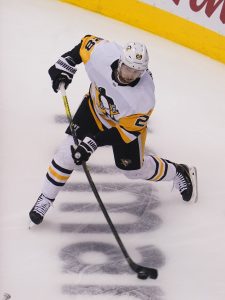 The final spot, if the Penguins decide to protect those first six (which is certainly not a guarantee), could be debated for hours. Carter played extremely well after a trade from Los Angeles and has a long history with Hextall. The idea that he may retire if sent somewhere he doesn't want to play has been floated out there so many times that the Kraken may be wary of selecting him anyway. Blueger has turned into a valuable checking center for the team and could likely be signed to a reasonable contract, but is also just a year away from unrestricted free agency. Tanev is a beloved bottom-six wrecking ball, but wasn't signed to that six-year $21MM deal by the new management group and provides very little offensive production. Zucker, for all his skill, is coming off a brutal season and costs $5.5MM against the cap. In a tight financial situation, the Kraken taking him off the Penguins' hands wouldn't be the worst outcome.
On defense, there are just more question marks. Letang and Dumoulin are obvious choices for protection, with the former's no-movement clause taking the decision out of Hextall's hands anyway. The third spot though is up for debate, with several players potentially grabbing it. Matheson rediscovered his game in Pittsburgh this season, but is on a hefty contract that runs through the 2026-27 season. Pettersson took a step back in 2020-21, but has shown an ability to contribute in the top-four in the past. Even Friedman, who goes back quite a way with Hextall, could be seen as someone to keep in the fold as a relatively young depth option. The 25-year-old actually carries a cap hit less than the league minimum for next season.
In net, the enigma that is Jarry should be the one getting protected, but after an embarrassing playoff performance, there's no guarantee he does. In fact, DeSmith's $1.25MM cap hit next season actually looks like a better value contract, especially if the Penguins' brass is looking to find a new starting goaltender anyway. Exposing Jarry may actually also draw some attention away from the forward group, given his previous status as a top up-and-coming netminder. One thing that might factor in here is DeSmith's recent core muscle surgery, which the Penguins would obviously know more about than anyone else in the league.
Projected Protection List
F Evgeni Malkin
F Sidney Crosby
F Jake Guentzel
F Brandon Tanev
F Bryan Rust
F Kasperi Kapanen
F Jared McCann
D Kris Letang
D Brian Dumoulin
D Mike Matheson
Skater Exposure Requirement Checklist
When Vegas had their expansion draft, a minimum of two forwards and one defenseman had to be exposed that were under contract and played either 40 games in the most recent season or 70 over the past two combined.  Due to the pandemic, those thresholds have been changed to 27 games played in 2020-21 or 54 in 2019/20 and 2020-21 combined.  In creating our expansion list for each team in this series, we will ensure that these criteria are met.
Forwards (3): Jason Zucker, Jeff Carter, Sam Lafferty
Defensemen (2): Marcus Pettersson, Chad Ruhwedel
The Penguins have more than enough forwards that meet the requirements, even if they decided to protect the likes of Zucker and Carter instead of someone else. There shouldn't be a problem here unless they start trading people out before the draft. The same can be said about the defense, where Ruhwedel will be available basically no matter what happens with the protection decisions.
Photos courtesy of USA Today Sports Images.  Contract information courtesy of CapFriendly.