The trade deadline is coming quickly, with just a month left before teams are locked for their postseason run. Clubs like the Nashville Predators, Buffalo Sabres, and Detroit Red Wings seem to already have for sale signs up outside the front office, with speculation pouring out all over the hockey world. Like every year, there is a group of players on expiring contracts that will be front and center in the next few weeks, as contenders can acquire them without committing to anything past this season.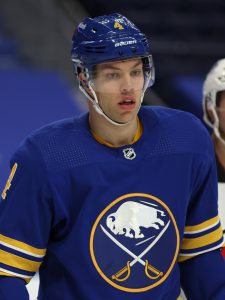 Last season Taylor Hall was one of those rentals. The 2018 Hart Trophy winner was on a struggling New Jersey Devils team and seemed destined to hit the free agent market regardless of where he ended up. The Arizona Coyotes, with their eyes set on the postseason, decided to strike well before the deadline and shipped out a big package for Hall in mid-December. The hope was that with the added time they would be able to convince him to stay, but stay he did not. Instead, Hall is now on the rental shelf again after signing a one-year deal with the Buffalo Sabres.
But this year if he is sold, it won't be for nearly as much as the Coyotes paid. Not only has Hall struggled to provide any offense for the Sabres this season—he has just two goals, one at even-strength—but he also carries a higher cap hit ($8MM to last year's $6MM) and has a full no-movement clause, meaning he has to be involved in whatever trade is presented. All of that will limit Buffalo's market, meaning Hall may not be the easy choice as this year's top rental.
In fact, the Sabres might even have a more attractive option further down the lineup. Eric Staal comes with a championship pedigree and, perhaps more importantly, a cap hit of just $3.25MM. He can play center or the wing and has provided nearly as much offense as Hall (in fact, Staal has three goals this season). Already, one of his former teams has discussed a reunion.
But the names found in Buffalo aren't the only rentals that will be drawing interest.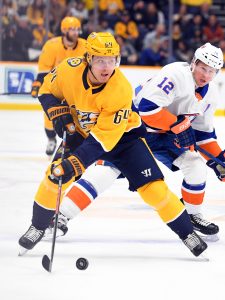 In Detroit, Bobby Ryan has scored six goals and 13 points in 27 games and comes with just a $1MM cap hit. One of the most well-liked teammates in the league, Ryan went to Detroit to try and rebuild his career after some trying years in Ottawa. He could likely be had for nothing more than a mid-round pick if the fit is right. Another Staal, this time Marc, is also a potential rental in Detroit, though his $5.7MM cap hit would have to be sorted out for any real contender. The veteran defenseman could provide some depth on the back end for one playoff run, without a commitment that extends down the line.
Mikael Granlund is the name that many come back to, though he's not alone in Nashville. Erik Haula is another rental that could be easily flipped, given his versatility and relatively low cap hit. The Devils have more rentals again this year, with names like Sami Vatanen and Kyle Palmieri both leading the way. The latter is a candidate to be retained in New Jersey, but if he were to be put on the market, likely more than a handful of teams would show interest.
So who is the best rental? We've included some of the top names on the teams already out of the playoff race, but be sure to give your thoughts in the comments if you think it will be someone else!
[Mobile users click here to vote]
Photos courtesy of USA Today Sports Images