With free agency now just a few days away, teams are preparing for a frenzy of action. There will be several prominent players set to hit the open market while many teams have key restricted free agents to re-sign. Another disappointing exit awaited the Edmonton Oilers when the NHL came back this summer, making it another busy offseason for their front office as they try to capitalize on their superstar duo.
Key Restricted Free Agents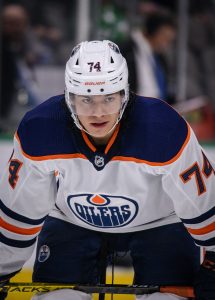 D Ethan Bear – If you weren't watching closely you might have missed the fact that another rookie defenseman was logging huge minutes in the Pacific Division. Bear, a fifth-round pick in 2015, ended up averaging just under 22 minutes a night in his 71 games for the Oilers this season, coming in only behind Darnell Nurse in terms of even-strength ice time. That was good enough to earn Bear some votes for the Calder Trophy and perhaps an even bigger role next season. Now 23, Bear is still not arbitration-eligible but could be critically important to the Oilers, especially if Oscar Klefbom's injury keeps him out long-term.
F Andreas Athanasiou – The Oilers used two second-round picks to acquire Athanasiou at the deadline this year, but may end up being forced to leave him unqualified this offseason. A qualifying offer for the 26-year-old forward would cost the team a minimum of $3MM for next season and potentially even more through arbitration. That blazing speed didn't end up working as well as hoped in Edmonton, with Athanasiou scoring just a single goal in his 13 games for the team. Just a year removed from his breakout 30-goal campaign though, he's one of the toughest decisions that GM Ken Holland (who happened to draft Athanasiou in Detroit) will have to make in the coming days.
Other RFAs: D Matt Benning, F Cameron Hebig, F Ryan Kuffner, F Nolan Vesey, D Logan Day, D Ryan Mantha, D William Lagesson, G Angus Redmond
Key Unrestricted Free Agents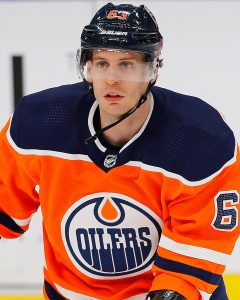 G Mike Smith – Like so many other teams, the Oilers are on the lookout for an improvement in net this offseason and could be ready to move on from the veteran goaltender. Smith is now up to 610 games played in his 14-year career, good enough for 47th all-time among netminders. The puck-handling wild child recorded a .902 save percentage in the regular season, the second straight year he has been ineffective. With so many other goalies available, it's hard to find a market for a 38-year-old Smith, even if he has been a consistent presence in the league since 2007.
F Tyler Ennis – While Athanasiou cost two seconds and never seemed to click in Edmonton, Ennis cost just a fifth and fit in right away. That seems to be the story with the undersized forward in recent years as he bounces around the league taking bargain-basement deals but performing whenever given the chance. 12 goals in 51 games for the Toronto Maple Leafs in 2018-19 playing fourth-line minutes and another 16 in 2019-20 splitting the year between Ottawa and Edmonton, all for the combined two-year total of $1.45MM in salary. If Ennis is still looking at a limited market, why not bring him back on another short-term deal?
Other UFAs: F Riley Sheahan, F Brad Malone, F Josh Currie, F Tomas Jurco, D Keegan Lowe, D Brandon Manning, G Shane Starrett
Projected Cap Space
Here's the problem for the Oilers. The team has just $8.77MM in cap space for next season and still need to upgrade the roster. Spending a good chunk of that on Athanasiou's qualifying offer or a long-term Bear extension would seem foolish, unless they can make room elsewhere by moving bad money out. If Klefbom does need surgery and can be put on long-term injured reserve it would provide some extra flexibility, but right now Holland's hands are tied pretty tightly.
Photos courtesy of USA Today Sports Images