The NHL's salary cap ceiling will be $81.5MM for 2020-21 and will not increase until the league's hockey-related revenue surpasses $3.3 billion once again. Even then, the number will grow slowly as the difference in escrow is slowly paid off. Despite that cap being the theoretical number that teams can spend to, many around the league will be icing rosters that are quite a bit cheaper.
Frank Seravalli of TSN reported just a few days ago that the Buffalo Sabres, Arizona Coyotes and Pittsburgh Penguins could all be operating with an internal budget much lower (with the Coyotes perhaps going "just south of $70MM"). They aren't the only three, which could potentially open up even more opportunities for cash-rich organizations that have strong financial backing. Not only will they be able to bring in a roster that adds up to the salary cap ceiling, but players that are earning more money than their cap hits in 2020-21 could potentially be available in trade at a bargain price.
The other opportunity is one that has existed for some time but could be amplified this offseason: long-term injured reserve.
For years now, teams have traded in "dead contracts" in various situations. Trading for players who are under contract but will never play again has been a routine occurrence for teams like the Coyotes and Toronto Maple Leafs—though the two use those opportunities in very different ways. The Maple Leafs have used a strong financial situation to take on the contracts of players like Nathan Horton and David Clarkson, giving them a bit more flexibility when it comes to the salary cap. No, these dead contracts are not just bonus cap space as some imply, but they can create some creative ways to provide wiggle room around the hard cap.
It's hard to use this to your advantage when you're already working on an internal budget, especially with contracts that are not fully insured. But for those teams still able to flex their financial might, there will be some obvious candidates this offseason should they want to pursue these LTIR opportunities and can figure out a way to make it benefit their individual situation.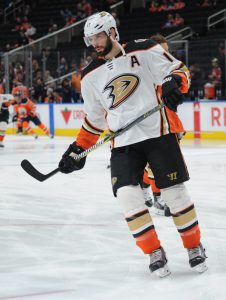 Ryan Kesler has two seasons remaining on his contract with the Anaheim Ducks, which is set to pay him $6.675MM annually. The 36-year-old forward is not expected to play again thanks to multiple hip surgeries, which ended his playing career in 2019 after he battled through pain to reach the 1000-game mark. Kesler does have a full no-movement clause for this season (which will switch to an eight-team no-trade clause in 2021), but that has been worked around in past transactions like this.
The Coyotes themselves still have Marian Hossa on the books for one more season at a $5.275MM cap hit, though his actual salary is still just $1MM for 2020-21. Hossa hasn't played since a skin condition forced him into retirement in 2017 and could potentially be used as a trade chip if another team is looking for help reaching the salary cap floor this year. Henrik Zetterberg, is another player whose salary is just $1MM in 2020-21, though he carries a $6.08MM cap hit. The Red Wings have moved on from legendary players in this situation before, trading Pavel Datsyuk's dead contract to the Coyotes in 2016.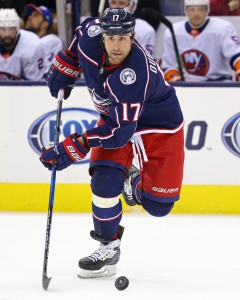 Marian Gaborik is much the same, having last played in the 2017-18 season with the Ottawa Senators. The 38-year-old Gaborik is still under contract for next season and carries a $4.875MM cap hit, but is owed just $3.075MM in actual salary. According to a Postmedia report from 2018, approximately 80% of Gaborik's salary is covered by insurance, making it an inexpensive way for the Senators to build up their commitments, but that doesn't mean he won't be used in a deal to get him completely off the books this summer.
One of the newest additions to this retired-but-still-active group is Brandon Dubinsky of the Columbus Blue Jackets, who missed all of the 2019-20 season with a chronic wrist injury. That injury is expected to keep him from ever playing again, but he is still owed $5.85MM for the 2020-21 season.
Of note, the Maple Leafs, who have been the team most notably acquiring these heavy LTIR contracts, will see both Clarkson and Horton come off the books this offseason. That doesn't by any means indicate that they will go this route again, but don't be surprised if you see some movement this offseason on players that will never actually hit the ice in an NHL game again.
Photos courtesy of USA Today Sports Images