For an NHL player, the Stanley Cup playoffs represent a fleeting opportunity to cement your legacy. By hoisting that chalice even once in your career, you join a relatively small group of players that can be identified as champions.
It doesn't happen for everyone.
Just ask Patrick Marleau, who played the first of his 191 career playoff games on April 24, 1998, and is still chasing that elusive Cup to this day. Or Jason Spezza, who reached the Finals in 2007 as a 23-year old but ended up taking a minimum-salary contract with the Toronto Maple Leafs this season—more than a decade later—in the hopes that he could get another chance.
After such a long break in 2020, players across 24 of the league's 31 teams will get the chance to write their names in the history books, their legacy forever changed.
But for a select group, the Stanley Cup is not the only thing that could be raised. For those on expiring contracts, a strong playoff (or a particularly weak one) could result in a huge difference in salary they can demand this offseason.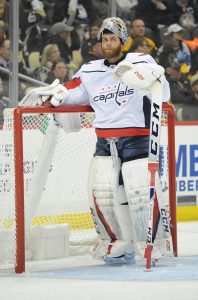 Take Braden Holtby, who must have licked his lips when he watched Sergei Bobrovsky sign a seven-year, $70MM contract with the Florida Panthers last offseason. Holtby, whose own deal expires after the 2019-20 season, was comparable to Bobrovsky in many ways and potentially could have demanded a similar contract. For whatever reason though, Holtby struggled this season to find the form that won him a Vezina Trophy in 2016 and a Stanley Cup in 2018. He finished the year with an .897 save percentage, easily the worst number in his ten-year career.
Holtby was also pushed by young goaltender Ilya Samsonov, who looked ready to take over as the Washington Capitals starter when the older netminder moved on. There was no guarantee that Holtby would even be the team's starter in the playoffs, but now he has been given that opportunity with an injury to Samsonov. As we saw in 2018 after he took the net back from Philipp Grubauer, Holtby only needs a chance. Should he take Washington deep and play to his former caliber, there will be many who point to the 2019-20 season as an exception, not a trend.
What about Robin Lehner, who is battling with a playoff legend for the chance to start for the Vegas Golden Knights? The outspoken goaltender has been one of the league's best for several years now (if not longer, despite his unfortunate record in Buffalo), but still found himself taking short-term "prove-it" deals with the New York Islanders and Chicago Blackhawks. Lehner will only be 29 when he starts the 2020-21 season and deserves a long-term contract at this point. Wrestling control of the Vegas net from Marc-Andre Fleury (a three-time Cup winner) and taking the Golden Knights deep would only strengthen his case.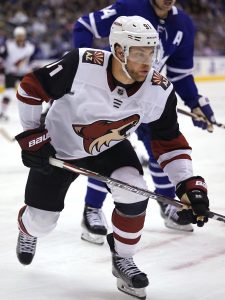 And then there is Taylor Hall, the enigmatic forward who just can't seem to get to the playoffs. The first-overall pick from 2010 has played just five games in the NHL postseason (scoring six points), missing the tournament altogether in nine of his ten seasons.
By no means was Hall at his best this year, but his 2017-18 Hart Trophy-winning season has shown us that when he is he can carry a team nearly singlehanded. Could a strong playoff for the Arizona Coyotes push that five-year, $7.25MM price tag substantially higher?
For some pending free agents like Alex Pietrangelo and Torey Krug, an excellent playoff would just be par for the course at this point. They are expected to perform at that level and have done it many times in the past. But for others—how about Alex Galchenyuk's spiraling career?—this postseason is about more than just their legacy, it's about the future.