When perusing the front page of CapFriendly, one might notice the Winnipeg Jets at the very bottom of the salary chart and think "boy, they have a lot of cap room!" The Jets project to have just under $64MM committed to the 2019-20 season, leaving them with the most available cap space in the league. That sentiment would be a little premature however, as the Western Conference contender still have high profile restricted free agents Patrik Laine and Kyle Connor to sign. That duo will take up a huge chunk of any cap room the team has, though it doesn't appear as though anything is imminent on either front.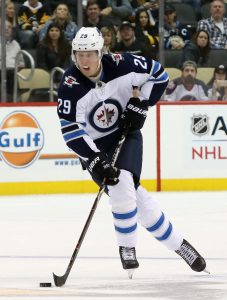 Connor recently admitted that his focus is on getting a deal done before training camp so that he doesn't miss any preparation time, but it might not be so simple with Laine. Chris Johnston of Sportsnet caught up with the Finnish forward overseas and asked him about where his contract negotiations were with the Jets. His answer? Nowhere right now. Johnston writes that contract talks between the two sides have been "non-existent all summer" and Laine was less than decisive on where he'll be playing hockey next season.
The most likely scenario for both players remains a deal being worked out prior to training camp, but with now less than a month before NHL teams start to gather time is certainly starting to run out. A huge chunk of the restricted free agent market is frozen right now, a situation that Craig Custance of The Athletic recently examined (subscription required). Custance writes that several sources have suggested that the NHLPA has been involved in these negotiations, trying to get the players to wait and set an entirely new market for those coming out of entry-level contracts.
Last season saw William Nylander of the Toronto Maple Leafs not reach a deal until the very last few minutes before a December 1st deadline that would have kept him from playing the entire season. The young forward then experienced easily the worst season of his career, never able to get on track after several extra mo
nths away from the team and no real practice time to speak of. That negotiation is something all of this year's restricted free agents are aware of, but they are obviously dealing with it in different ways. Sebastian Aho was convinced he needed to get a contract done before camp, but in his conversation with Johnston, Laine seems more than willing to let things play out:
I'm not stressed. I'm not worrying about that at all. I know that I've done my job as well as I can over these three years, so I know I'm going to play somewhere next year. So that's something I'm not thinking about too much.
There's little doubt that Laine deserves a substantial raise after scoring 110 goals and 184 points in his first 237 NHL games, but it is unclear how the Jets want to go about his next contract. The team already has a huge amount of salary tied up in Blake Wheeler, Mark Scheifele, Nikolaj Ehlers and Bryan Little for the next five years (at least), and with Connor expecting to focus on a long-term deal the Jets will have a lot committed. Josh Morrissey will need a new contract next summer after proving to be a legitimate top option on defense, while the blueline as a whole may need to be reshaped when Dustin Byfuglien's contract expires in 2021—the monstrous defender will be 36.
After several years of contention the Jets are in a state of flux until they get Laine and Connor signed, but GM Kevin Cheveldayoff has plenty of work to do in order to secure a strong future without taking on too much risk.
Photo courtesy of USA Today Sports Images