The 2019 Hockey Hall of Fame inductees are Hayley Wickenheiser, Vaclav Nedomansky, Sergei Zubov and Guy Carbonneau. Jim Rutherford and Jerry York will also be inducted in the builder category.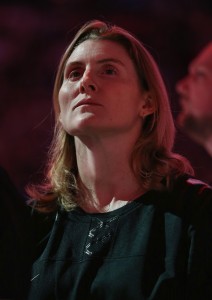 Wickenheiser, arguably the greatest women's hockey player of all-time, was an absolute lock to get in this season after ending her playing career in 2017. Now working as the assistant director of player development with the Toronto Maple Leafs, she continues to break new ground for women in the sport. Joining the Canadian Women's National Team when she was just 16, Wickenheiser is one of the most decorated athletes in the country's history with 13 World Championship medals (seven gold) and five Olympic medals (four gold). She would also represent Canada at the 2000 Olympics in softball, showing off her prowess as a multi-sport athlete. A dominant, powerful offensive player, Wickenheiser is the first female player to play in a men's professional league in a position other than goal. She was inducted into the IIHF Hall of Fame in February.
Nedomansky may not be as well known to young hockey fans, but a decision he made in 1974 changed the North American game forever. The forward was the first player to defect from Czechoslovakia to play professional hockey here, suiting up first in the WHL before transitioning to the NHL. Not only was Nedomansky the first to accomplish the defection, he was also an excellent player in his own right and finished his short NHL career with 278 points in 421 games. He won eight World Championship medals and two Olympics medals, and was inducted to the IIHF Hall of Fame in 1997. He has been a scout in the NHL for nearly three decades, currently employed by the Vegas Golden Knights.
Carbonneau, one of the best defensive forwards of all-time, has waited a long time to receive this call. Retired in 2000, Carbonneau won three Stanley Cups in a career that spanned more than 1,300 games. Suiting up for the Montreal Canadiens for most of it, he served as captain for five years before moving on to the St. Louis Blues and Dallas Stars. A three-time Selke Trophy winner as the league's best defensive forward, Carbonneau also recorded 645 regular season points and was considered an irreplaceable leader on the ice. That leadership took him right into a coaching career that included a stint as the head coach of the Canadiens.
Perhaps the most overlooked and underrated defenseman of his generation, Zubov will get in after a playing career that ended in 2010. A fifth-round pick of the New York Rangers in 1990, the elite playmaking defenseman would rack up points throughout his career and finish with 771 in 1,068 regular season games. Perhaps more impressive even than his point totals was the calming effect he had on any team he played on, soaking up tough minutes against the opposition's best players every night. In the 1999-00 season with Dallas, Zubov averaged nearly 29 minutes a night in the regular season, jumping over the boards on basically every other shift. He received votes for the Norris trophy in 12 different seasons, but never finished higher than third. A two-time Stanley Cup champion, he is now the head coach of HC Sochi in the KHL.