The NHL's decision to not allow their players to attend the Olympics (even those playing in the minors) has changed the playing field for many countries heading into the 2018 Games. While normally Canada and the United States are powerful teams, loaded with superstar NHL talent they'll now be looking for former NHL players and college-aged stars to try and put together a roster that can compete. Russia, Sweden and Finland will all lose many NHL stars but have their own professional leagues filled with experienced international players that should make them medal favorites.
One nation that is often overlooked is the Czech Republic, who've won just a single bronze medal since Dominik Hasek and company beat the US, Canada and Russia in three straight matches to take home the gold, allowing just two goals in the process. This year could see a potential return to glory should they use the opportunity now apparent in NHL free agency.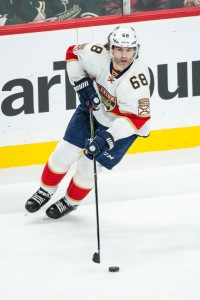 Now heading into the middle of August, many experience NHL veterans remain unsigned. While all of the national teams will likely be contacting their aging stars for help, the Czechs have an excellent group to go after. Jaromir Jagr leads it, as he's shown that he can still play at the very highest level in the world. He'd likely be one of the best players in the tournament should he start the season playing for his own Czech team. But it goes beyond the second all-time scoring leader in NHL history.
Milan Michalek, a former 30-goal man is now a free agent after being buried in the minors by the Maple Leafs and dealing with injury last season. Michalek never did fit in Toronto after being part of the Dion Phaneuf trade from the Ottawa Senators, but has experience at two Olympic Games and plenty of other international tournaments. At just 32, he likely still has enough left in the tank to be an effective option.
Even Milan's older brother Zbynek Michalek could be an option after playing last season almost entirely in the AHL. The 34-year old defenseman has seen his career deteriorate quickly due to concussions, but has plenty of international experience including two World Championship medals.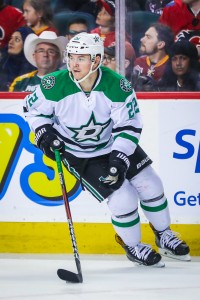 Jakub Kindl has never lived up to his billing as a first-round pick, but has been a positive possession defender for most of his career, and spent 39 games with the Florida Panthers last season. If he can't find a role somewhere as a depth option around the league, the 30-year old will surely be on the short list for the Czechs.
Jiri Hudler doesn't have a job yet, even though he's just two seasons removed from a 76-point effort with the Calgary Flames. The 33-year old forward has 428 NHL points and has always been a fine two-way player capable of moving up and down a lineup. Though he dealt with both illness and injury this season, it's still clear he has some fuel left in the tank and could help the Czech team. He scored 11 points in 32 games for the Dallas Stars this year, but logged fewer than 12 minutes a night.
Last, Roman Polak is still working his way back from a horrendous injury suffered in the playoffs last season for the Toronto Maple Leafs, but could potentially be ready to play again by the February tournament. Should he remain unsigned, he could even showcase his gritty physical play style in the Olympics for a future role. He's coming off a reasonably successful season with the Maple Leafs, in which he was a key to their penalty kill and played 75 games.
While there are many free agents still unsigned, the Czech Republic may have the most talent among any nation still on the open market. Should these players find themselves still without a job come September, signing a one-year deal in a European league may be more enticing, seeing as it may come with another chance to represent their country in the Winter Games.
Photos courtesy of USA Today Sports Images