In an expected move, the Colorado Avalanche will buy out the final season of veteran defenseman Francois Beauchemin's contract. This is one of the first transactions that is completely caused by the upcoming expansion draft, as the Avalanche will get no added cap space with the move. Because Beauchemin signed his current contract at age 35, the entire $4.5MM hit will stay on the ledger. They will save $1.5MM in terms of actual salary, but the big improvement is in expansion.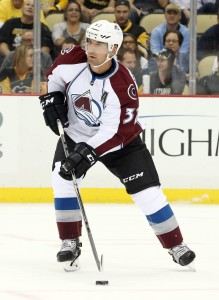 Beauchemin had a no-movement clause and thus required protection in the draft. The Avalanche couldn't allow that and watch a player like Nikita Zadorov left exposed so this was their only remaining option. We examined the ramifications of not buying out Beauchemin in the Colorado Expansion Primer, and while the team can now protect Zadorov is still vulnerable in net should they choose to protect Semyon Varlamov over Calvin Pickard.
For now though, the 37-year old Beauchemin will likely try to land somewhere else for one last kick at the can. The former Stanley Cup Champion is the epitome of a minute-munching defenseman, having logged at least 21 minutes per game in every season of his career. The third rock on the blueline for the 2006 champion Anaheim Ducks—behind hall of fame defensemen Chris Pronger and Scott Niedermayer—Beauchemin actually played over 30 minutes a night throughout the playoffs in a suffocating shutdown role.
There will be offers if he wants to continue playing, as he showed that even at his advanced age he can contribute to an NHL team. While he certainly has his detractors when it comes to the analytics community, his experience and fitness will give him a handful of third pairings to choose from around the league.
Photo courtesy of USA Today Sports Images