Over the next few weeks we will be breaking down each team's situation as it pertains to the 2017 NHL Expansion Draft. Which players are eligible, and which will likely warrant protection or may be on the block. Each team is required to submit their protection lists by 4pm CDT on June 17th. The full rules on eligibility can be found here, and CapFriendly has provided a handy expansion tool to make your own lists.
It was a tough year for the Los Angeles Kings. After bouncing back in 2015-16 with an 102-point season, the squad collapsed this year after early goaltending injuries and a decisive lack of speed from the forward group. After a nice early season return from the old Dustin Brown, he scored just nine points in his final 26 games and again looks like a buyout candidate. Marian Gaborik scored just 21 points all year, and Anze Kopitar had just three goals through the first 35 games (and only 12 on the season).
Despite all that they added at the trade deadline, dealing for Jarome Iginla and Ben Bishop to try and sneak into the playoffs. They missed, and with it the coaching staff and front office were cleared out. New GM Rob Blake is in charge now, and the Kings will be looking for a fresh start. They will select 11th in the entry draft, but first have some decisions to make in the upcoming expansion draft.
Eligible Players (Non-UFA)
Forwards:
Anze Kopitar (NMC), Dustin Brown, Jeff Carter, Marian Gaborik, Tanner Pearson, Trevor Lewis, Kyle Clifford, Jordan Nolan, Nic Dowd, Andrew Crescenzi, Andy Andreoff, Nick Shore, Justin Auger, Michael Mersch, Tyler Toffoli
Defensemen:
Drew Doughty, Alec Martinez, Jake Muzzin, Matt Greene, Brayden McNabb, Derek Forbort, Kurtis MacDermid
Goaltenders:
Jonathan Quick, Jeff Zatkoff, Jack Campbell
Notable Exemptions
Alex Iafallo, Adrian Kempe, Jonny Brodzinski, Kale Clague, Mike Amadio
Key Decisions
The first, and biggest decision the Los Angeles Kings must make is which protection scheme to use. Each team can protect either 7 forwards, 3 defenseman and 1 goaltender (7-3-1) or eight skaters and one goaltender (8-1). Even though the Kings didn't have much success this season, doesn't mean they don't have a lot of players they'd like to protect. The trouble with being a team on the downside of such a run of success, is that most of your key contributors aren't young enough to be exempt from the expansion draft.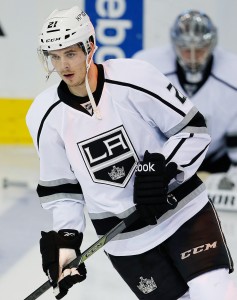 Up front, the team will undoubtedly protect their veteran leadership in Kopitar and Carter, and their young talent in Toffoli and Pearson. If they decide to go with the 7-3-1 route, that leaves them with three spots left to hand out protection to some combination of the other forwards that include Lewis, Clifford, Shore, and Dowd. Even though Brown and Gaborik could be solid marketing options for Vegas as former stars, the contracts attached to both are basically built-in protection.
The problem with going the 7-3-1 route, and why it's likely the toughest decision the Kings will have to make, is that it would result in the exposure of McNabb and Forbort. Though the previous Kings regime has never really allowed him to play a key role in their blueline, McNabb has elite possession numbers and could easily be a target for a more analytical-leaning Vegas squad. Forbort on the other hand played in all 82 games for the Kings this season, logging over 20 minutes a night attached to the hip of Doughty.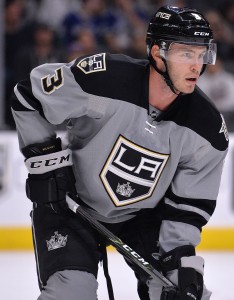 Both McNabb and Forbort are young enough (26 and 25 respectively) to make an impact for several years in Vegas, and for a team like Los Angeles looking to rebuild losing them for nothing would be a mistake. That said, Doughty, Muzzin and Martinez would all easily be the pick if left unprotected and going with the 8-1 protection scheme would put several forwards at risk (and only give one additional protection slot on the back end).
In net, Quick is going to be protected and there isn't much debate on that fact. The franchise goaltender missed almost the entire 2016-17 season, but is still an excellent starting option and locked in long-term. Campbell could be interesting to Vegas after a renaissance in the AHL this season but with so many other options from the team will likely be an afterthought.
Vegas will have a chance to sign any free agents during their selection window, and today George McPhee said they would be "very aggressive" in doing so. It's hard to see it coming into effect for the Kings though, as the only real free agent of note is Iginla who isn't worth forfeiting a selection over.
Projected Protection List
F Anze Kopitar (NMC)
F Jeff Carter
F Tanner Pearson
F Tyler Toffoli
D Drew Doughty
D Alec Martinez
D Jake Muzzin
D Derek Forbort
G Jonathan Quick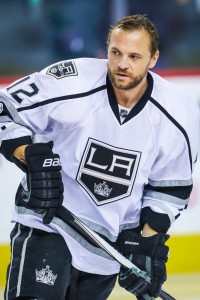 It's not a perfect option for the Kings, as they will watch a valuable player walk out the door during the expansion draft if they don't make a move to protect themselves. They seem like the perfect candidate to work out a pre-draft trade with Vegas in order to take one of their hefty contracts off their hands and allow them some freedom to rebuild over the next few years.
The same way the team was looking to move Gaborik at the deadline, they now may offer an asset up for Vegas to take him off their hands. The problem is that Vegas holds all the cards (sorry), as there isn't a clear path for Los Angeles to get out of this that doesn't involve dealing with George McPhee and the Golden Knights.
Photos courtesy of USA Today Sports Images