5:40pm:  The Islanders have officially announced the deal.

12:03pm: TSN's Darren Dreger is reporting Team Europe defenseman Dennis Seidenberg will join the New York Islanders on a one-year contract after the conclusion of the World Cup. The deal, expected to come in at exactly $1MM, is a far cry from the four-year, $16MM deal he was just bought out of in June.  Boston deemed him expendable after multiple sub-par seasons, and instead re-signed John-Michael Liles and Joe Morrow to fill out their blueline.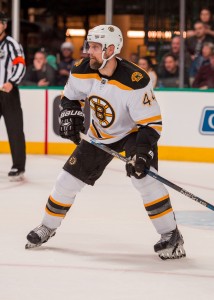 Dreger believes there were seven teams, including the Ottawa Senators, interested in the German defenseman, however they wanted to wait until the conclusion of the World Cup to sign him. They've missed their chance now, as the Islanders are set to snatch him up and try to regain some of his early-career play.
Now 35, Seidenberg was once considered an excellent shutdown defender capable of contributing 20-25 points per season. A veteran of 758 career games, he'll be joining his sixth NHL club and look to make it back to the playoffs with the Isles. After a wild series with the Florida Panthers which featured less than steller defensive play, perhaps Seidenberg can add some consistency to a back-end led by high-flying Nick Leddy.
For $1MM Seidenberg is worth the gamble – just like fellow veteran defenseman Kyle Quincey signed today. The Islanders can now surround their young back-end with a once dependable veteran who has a ton of playoff experience.