With the Florida Panthers still hoping to try and re-sign him and several other teams waiting for their chance, Claude Giroux is a wanted man. One team that most might not have expected is the usually tight-budgeted Ottawa Senators, who have emerged as a "legitimate option" for the veteran forward according to Pierre LeBrun of The Athletic.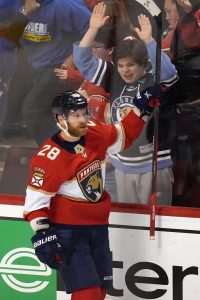 Not expected, until one is reminded that Giroux grew up and played his minor hockey in the area, and still has strong ties to Ottawa. The 34-year-old would be a huge splash for an organization that is trying to claw its way out of the rebuilding stage and contend for a playoff spot once again.
After buying out Colin White, the team has plenty of money and cap space to go after someone like Giroux, and could offer him a chance to play with young talents like Brady Tkachuk or Tim Stutzle. The veteran forward has played mostly wing the last few years but also has tons of experience in the middle, meaning he and Stutzle–just learning the center position himself–could share responsibilities, as right and left-handed options on the same line.
They won't be the only team after Giroux though. He still put up 65 points in 75 games this season, including an outstanding 23-point run with the Florida Panthers after a midseason trade. There's enough skill there to be a difference-maker for the Senators or any team at both even-strength and on the powerplay, even if he's not going to be the 100-point player he was in his prime.
Photo courtesy of USA Today Sports Images