8:16 pm: The team has now made the deal official — Evander Kane is an Edmonton Oiler. The team has yet to confirm the official details of the contract.
4:25 pm: The Edmonton Oilers are expected to sign Evander Kane to a one-year contract, following the conclusion of the NHL's latest investigation. According to Elliotte Friedman of Sportsnet, the free agent forward will now earn a prorated league minimum salary of $750K, plus a signing bonus of $625K. It will also include a full no-movement clause. Because the deal is being signed partway through the season, Kane's cap hit will be just over $2.1MM and he will earn a total of $970K.
Kane, 30, was issued a 21-game suspension at the start of the season for a breach of COVID protocols and providing a false vaccination card. When that suspension ended, he was not welcomed back to the Sharks roster, but placed on waivers in order to send him to the minor leagues. Kane played in five games for the San Jose Barracuda, recording eight points, until another COVID-related transgression resulted in his contract being terminated.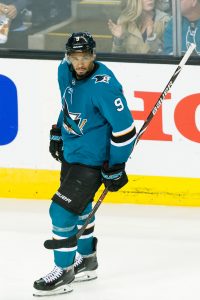 The league conducted an additional investigation into his actions in the minor leagues. They released the following:
The report prepared in connection with the investigation, which was conducted by Patterson Belknap Webb & Tyler LLP, concluded that there was insufficient evidence to "conclusively find that Mr. Kane knowingly made misrepresentations regarding his COVID-19 status or test results in connection with his international travel."

As a result, the League has determined not to pursue any additional League-imposed discipline against Kane at the current time.
That means he was free to join any team in the NHL and play immediately, a condition the Oilers needed in order to sign him today. Edmonton was immediately linked to Kane when he became a free agent, with general manager Ken Holland quickly confirming that he had been in touch with agent Dan Milstein. While the Washington Capitals were linked to Kane in recent days, the Oilers always seemed like the frontrunner to land his services–services which are desperately required as the team tries to get back into the Pacific Division playoff picture.
There's no doubt that Kane is a force on the ice. Over his 769 career regular season games, the 6'2″ forward has racked up 264 goals and 506 points, including an outstanding 22-goal, 49-point campaign in last year's shortened season. He's also twice led the league in penalty minutes, delivered more than 1,700 hits and averaged close to 19 minutes a game throughout his long career.
That is a heck of a player to plug in beside Connor McDavid or Leon Draisaitl (or both) for the stretch run, especially at such a low cost. But there is risk, obviously, given his history of off-ice issues. Just last offseason, Kane was involved in three different investigations, as allegations of gambling on NHL games, domestic abuse, and COVID-related infractions all surfaced. Though he was cleared of the first two, the NHL came down hard for the third, handing out the 21-game ban that effectively ended his time with the Sharks. When the suspension was announced, Kane released a statement through the NHLPA:
I would like to apologize to my teammates, the San Jose Sharks organization and all Sharks fans for violating the NHL COVID protocols. I made a mistake, one I sincerely regret and take responsibility for. During my suspension, I will continue to participate in counseling to help me make better decisions in the future. When my suspension is over, I plan to return to the ice with great effort, determination and love for the game of hockey. 
Just two months later though, he allegedly broke protocols again by traveling to Vancouver during a period of mandatory isolation following a positive COVID result. The NHLPA has filed a grievance on Kane's behalf after the Sharks used this latest breach to terminate his contract, one which now seems to have merit based on the findings of the NHL's latest investigation.
For now, Kane joins the Oilers on a short-term deal once again looking to prove he can be a reliable, valuable member of an NHL organization. He will be an unrestricted free agent at the end of the season.
Photo courtesy of USA Today Sports Images