The Edmonton Oilers have canceled today's practice for precautionary reasons after Cody Ceci was placed in the COVID protocol. The team is currently scheduled to play the Pittsburgh Penguins tomorrow night. Interestingly, Duncan Keith has also been moved to injured reserve, despite making an appearance on the ice yesterday. The team has recalled Markus Niemelainen in the meantime.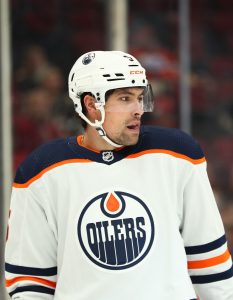 Ceci, 27, has been a huge part of the Oilers team this season, averaging more than 20 minutes a night through the first 20 games. In fact, those numbers have increased dramatically since Keith and Darnell Nurse went out, with Ceci averaging over 23 minutes in his last five. Some may suggest that he's done well in those minutes, given the team has won four of those five, but Ceci is one of the few players on the Oilers roster who has been outscored at even-strength.
In fact, he's been on the ice for more goals against (18) than anyone else on Edmonton's roster this season. While some of that has to do with Ceci's heavy usage and defensive zone deployment, he's still not putting up very impressive analytical numbers. Even so, Edmonton can't afford to lose him for ten days, which is what he'll miss at a minimum if he's tested positive for coronavirus and is experiencing any symptoms. Already the team was using a 20-year-old Philip Broberg in key minutes and now may see Niemelainen make his NHL debut.
The 23-year-old defenseman was a third-round pick of the Oilers back in 2016, but is in just his second season in North America. In 2020-21 he came over to the Bakersfield Condors and showed why he was a reliable option in Finland, using his 6'5″ frame to effectively end rushes. In 21 games he also added six points, nearly reaching his career-high from Liiga in far fewer games. This season he has three points in 14 games, but at least appears ready to add some defensive ability to the NHL squad, should they need it right away.
Photo courtesy of USA Today Sports Images