Last season when the New Jersey Devils were getting closer to a trade of Taylor Hall, they kept the winger out of the lineup to ensure he didn't suffer an injury. The Devils will do it again as Kyle Palmieri will not dress tonight due to "precautionary reasons." Palmieri's agency Bartlett Hockey confirms that the move is made "in anticipation of a trade" in the coming days.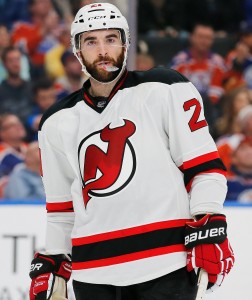 Just last night, Pierre LeBrun of The Athletic tweeted that Palmieri and the Devils were trying to hammer out a last-minute extension, but that things were trending toward a trade of the veteran winger. That seems to be the decision now with just over a week before the trade deadline and Palmieri heading to unrestricted free agency at the end of the year.
The 30-year-old winger has 17 points in 34 games this season and has recorded at least 24 goals in each of the last five years. That kind of consistent offensive production will be very attractive to contenders in need of a boost in the top-six, as long as they can fit in his salary. Palmieri carries a $4.65MM cap hit, though the Devils could retain up to half of that to maximize the return.
Of note, Palmieri also has an eight-team no-trade clause (which James Mirtle of The Athletic believes includes the Toronto Maple Leafs) and could have some say in the upcoming discussions.
Photo courtesy of USA Today Sports Images