The Colorado Avalanche have reached a new deal with restricted free agent Valeri Nichushkin, re-signing the big forward to a two-year contract. The deal will carry an average annual value of $2.5MM and PuckPedia reports that he'll receive $2.2MM next season and $2.8MM in 2021-22.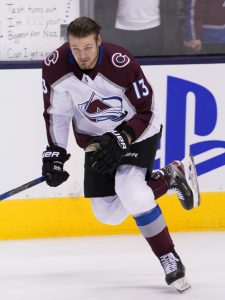 Talk about getting your career back on track. The big Russian winger appeared to be on his way out of the NHL when the 2018-19 season ended without him scoring a single goal. Ten points, zero goals in 57 games was an incredible stat line for the tenth overall pick from 2013, and it actually earned Nichushkin a buyout of the final year of his contract with the Dallas Stars.
Off the scrap heap and into the lineup said Colorado GM Joe Sakic, who brought Nichuskin in on a one-year, $850K deal in late August. Not only did the 25-year-old find the back of the net (13 times), but he was also one of the best defensive wingers in the entire league in 2019-20, earning multiple Selke Trophy votes and finishing eighth (second among wingers, behind Mark Stone).
Nichushkin isn't going to hit the ice beside Nathan MacKinnon and become a first-line player for the Avalanche, but he has become an integral piece of the machine. The fact that he won't turn 26 until March and could potentially have his best hockey in front of him should be an exciting prospect for Colorado fans (and his agent).
He'll be an unrestricted free agent when this contract expires and one of the youngest players on the market. Of course, the Avalanche could still extend him at some point if he continues to give them excellent results at both ends of the rink.
Photo courtesy of USA Today Sports Images