The finalists have been announced for all the major awards, but like every year there is much debate over who should take home each piece of hardware. In fact, with a shortened season and unorthodox playoff scenario, the views and reasoning behind each vote will perhaps vary even more wildly.
So as we get closer to the return of NHL hockey in Edmonton and Toronto, where 24 teams will try to chase the Stanley Cup, we're going to ask you, the PHR faithful, to explain who you would vote for if given the chance.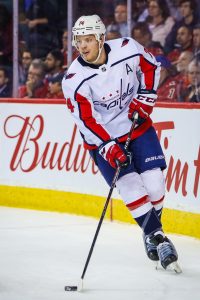 After looking at the Calder Trophy finalists and Jack Adams nominees let's shift our focus to the James Norris Memorial Trophy, given to "the defenseman who demonstrates throughout the season the greatest all-round ability at the position."  Almost exclusively, the Norris is given to one of the top-scoring defensemen in the league, though winning that race doesn't necessarily guarantee you the award.
This year's finalists are the top three in points from defensemen and include John Carlson of the Washington Capitals, Roman Josi of the Nashville Predators, and Victor Hedman of the Tampa Bay Lightning.
Carlson, who tallied 75 points to lead all defenders, finished fifth in Norris voting for 2018 and fourth in 2019. He'll finish at least a little higher than that because of his outstanding season, in which he became just the third defenseman in the last decade to score at a better than point-per-game pace for a full season. In fact, his 1.09 points-per-game put him at the top of that list, ahead of Brent Burns (1.01 in 2018-19) and Erik Karlsson (1.00 in 2015-16).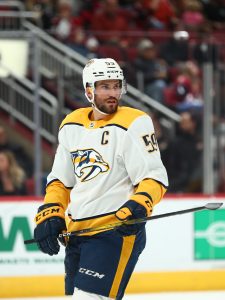 Interestingly, both Burns and Karlsson finished second in the Norris race when they put up those numbers and Carlson certainly could follow their footsteps here. That's because of the presence of his other finalists, especially Josi who appears to be the favorite by many accounts.
The Predators captain but up his own outstanding season, tying for second among defensemen in goals with 16 and setting a new career-high in points with 65. Routinely when the Nashville offense was sputtering they would turn to Josi to show them the way, while he also carried a huge weight defensively as one of the most-used players in the league. The 30-year old averaged close to 26 minutes a night for the team, including two short-handed, significantly more than what Carlson did for Washington.
When you're talking about team back-bones though, it's hard to overlook Hedman who has been one of the best in the business for a decade now in Tampa Bay. The 6'6″ Swede has been a Norris finalist in each of the previous three seasons, winning the award in 2018 after recording 63 points in 77 games. Hedman actually eclipsed that offensive pace this season by recording 55 in 66. A true do-it-all defender, Hedman is equally effective at either end of the rink and gives his team a chance to win every night.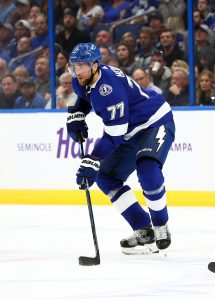 Even beyond the three finalists, there were some very deserving candidates this season, including a pair of rookies who will have to settle for a Calder Trophy battle. Quinn Hughes and Cale Makar may not be quite at this level yet, but after coming fourth and seventh among defensemen in scoring you can bet the two first-year talents will be battling for a Norris down the line.
There's also Alex Pietrangelo, the steady St. Louis Blues captain who has quietly been one of the most effective and consistent players in the league for the last ten years. Pietrangelo has never been a finalist, despite recording double-digit goal totals in six different years and posting at least 40 points in eight of his ten full seasons.
There may be others too who deserve your vote, so feel free to make a case for them in the comments! Cast your vote below.
[Mobile users click here to vote]