A pair of veteran NHL players have decided to take offers overseas, as Scott Darling has signed with HC Innsbruck of the Austrian EBEL and Scottie Upshall has inked a deal with HC Ambri-Piotta of the Swiss NLA. Darling's contract is for the rest of the season, while Upshall is only inked until Christmas.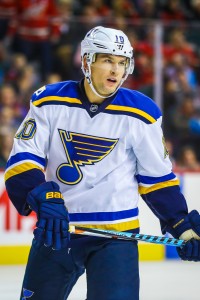 Once a Stanley Cup champion with the Chicago Blackhawks, Darling's career quickly unravelled over the last few seasons. A big contract with the Carolina Hurricanes put pressure on him to finally become a starting goaltender in the league, a position he was unable to hold for very long. By the second year of the deal Darling was already buried in the minor leagues, only to see his contract bought out this summer.
The 30-year old should be able to find success in Austria and is still young enough to potentially convince an NHL team he can be a backup again at some point in the future. For now though he'll have to focus on getting his game back on track.
For Upshall, things are very different. Now 36, he will just try to keep his playing career going for another season after failing to earn a contract despite attending training camp with the Dallas Stars. The sixth-overall pick from 2002 never became a top player in the league, but did suit up for 759 regular season NHL contests. It's hard to imagine he'll ever be back, but Upshall has proven his doubters wrong before.
Photo courtesy of USA Today Sports Images