With the calendar now having flipped to September, activity around the league should soon pick up.  The final week of August was relatively quiet but there were still a few headlines of note.
NHL Declines Opt-Out: The league had until September 1st to decide on whether or not to make this the final year of the CBA.  They decided against doing so which is the first step towards potential labor peace for a little while longer.  The NHLPA now has until the middle of the month to make the same decision although the two sides could agree to push back that decision.  If the NHLPA decides to opt out, the upcoming season will be the final one under the current CBA.  If they don't, the expiration will come three years from now.
Retirements: While some veterans are still holding out hope to get a contract for the upcoming season, a pair of players have called it a career.  Goaltender Cam Ward signed a one-day deal with Carolina to retire as a member of the Hurricanes, the organization that he called home for 13 of his 14 NHL years after they made him a first-round pick back in 2002.  Meanwhile, defenseman Ben Lovejoy also announced his retirement.  While he was never drafted, he managed to carve out a solid 11-year career as a quality stay-at-home defender.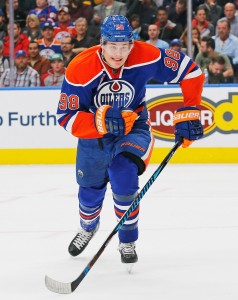 Puljujarvi Signs In Finland: True to his agent's word, Oilers winger Jesse Puljujarvi has signed a one-year deal with Karpat Oulu (and picked up a goal and an assist in his first game).  The deal contains an NHL opt-out clause through December 1st which coincides with the deadline for restricted free agents to agree to an NHL contract for the current season.  His trade request is well-known and GM Ken Holland indicated that several teams have shown interest in his services.  However, the asking price remains a prospect with top-nine upside plus a draft pick or an established forward with team control.  While Puljujarvi's draft stature as the fourth-overall pick in 2016 is still somewhat in play, that's being viewed as too much of an asking price for someone who had just nine points in 47 NHL contests last season.
Two Years For Beauvillier: The Islanders have all of their players under contract after agreeing to a two-year, $4.2MM deal with winger Anthony Beauvillier.  The 22-year-old took a step back offensively last season as he dropped eight points despite playing in ten more games so the fact that he wound up with a bridge deal comes as little surprise.  It's worth noting that the deal is a little back-loaded with a $2.4MM salary in 2020-21.  That amount will represent his qualifying offer that season where he will also have arbitration eligibility.
Hunwick Out For The Season: The Sabres appeared to be heading towards training camp with a logjam on defense and a bit of a precarious salary cap situation.  Both of those have been alleviated somewhat with the team announcing that Matt Hunwick will miss the entire 2019-20 season due to a neck injury.  The veteran was acquired from Pittsburgh last season but played in just 14 games due to multiple injuries including a neck issue that kept him out of 32 games.  Hunwick and his $2.25MM AAV will be eligible to be placed on long-term injured reserve which could give a Buffalo a little more cap flexibility than they expected to have.
Photo courtesy of USA Today Sports Images.