The Calgary Flames have avoided arbitration with Sam Bennett, inking the young forward to a two-year deal. The contract will carry an average annual value of $2.55MM. Bennett had an arbitration hearing scheduled for Saturday. He will still be a restricted free agent at the end of the deal.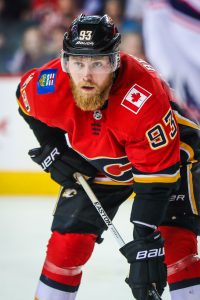 Already four full seasons into his NHL career, the 23-year old Bennett still hasn't become quite the offensive player the Flames had hoped for when they selected him fourth overall. That doesn't mean he's not a valuable part of the organization though as a two-way player with a physical edge. He has routinely been one of the team's best players in the postseason, including a point-per-game performance in 2019. It also doesn't mean he won't find a breakout season at some point down the road still, given his youth and raw tools.
Even without that breakout though, a $2.55MM contract is more than reasonable for the role Bennett plays. It represents just a $600K increase over his last deal and could have even more positive ramifications for the Flames. The team was in a tough financial situation this summer with several restricted free agents to sign. The most important of those names is obviously Matthew Tkachuk, who could be looking for a huge contract after his 77-point breakout season. If Bennett had reached arbitration it's very possible he could have secured a bigger deal, further tightening the salary situation for the team.
As it stands, the team has locked up a key part of their forward group for the next two seasons at a good price and can now turn their attention to opening enough room for Tkachuk. They have another arbitration hearing set for July 29 with David Rittich, after which will come a short buyout window that they could potentially take advantage of. There is still work to do in Calgary, but getting Bennett signed is a nice step in the right direction.
Photo courtesy of USA Today Sports Images