The early reports were true, and Paul Martin has indeed been placed on waivers by the San Jose Sharks according to Pierre LeBrun of The Athletic. LeBrun also notes that the Montreal Canadiens have claimed Logan Shaw off waivers from the Anaheim Ducks.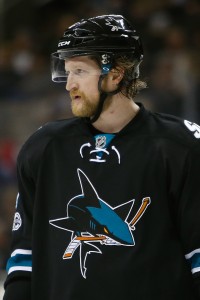 Martin, 36, has had a rough season as he battled through injuries and a lack of playing time. The Sharks have seemingly moved on from him, and are currently looking for a trade partner to give him another opportunity. While a waiver claim could certainly offer that, it's more likely that he goes unclaimed and heads to the San Jose Barracuda to try and rebuild some value. His $4.85MM cap hit this year and next is a real impediment to any team that is interested, and any deal right now would likely have to include some degree of salary retention.
If Martin does clear, and immediately starts to play for the Barracuda, there is obviously still a place for him in the NHL. The veteran defenseman recorded 26 points and more than 19 minutes a night just last season, and has been an effective stay at home counterpoint to Brent Burns' roving nature in the past.
It's important to note that both the Minnesota Wild and Toronto Maple Leafs are at the 50 contract limit, and would need to move out a player in order to make a claim or acquire Martin in trade.
Shaw on the other hand was just waived by the Ducks after they claimed J.T. Brown from the Tampa Bay Lightning, and now finds his way to Montreal to help their forward depth. The 25-year old has eight points in 42 games for the Ducks this season, and provides some size—though not a ton of physicality—for the Canadiens to insert into their bottom-six.
Photo courtesy of USA Today Sports Images