Though it can't happen until after the holiday roster freeze is over, the Winnipeg Jets have sent out a note to the rest of the league about the availaibility of forward Shawn Matthias according to Elliotte Friedman in his latest 31 Thoughts column for Sportsnet. As Friedman notes, Matthias has been a healthy scratch of late for the Jets, who are flying high without him.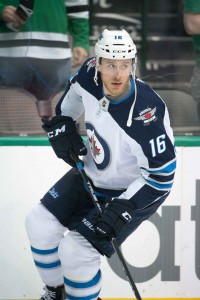 Matthias isn't an elite offensive player, as evidenced by his career-high of 28 points last season, but has long been known as a capable bottom-six player with speed and size. That 28-point performance earned him a two-year $4.25MM contract with the Jets in the summer of 2016, which will expire at the end of this season.
Though he did play center at one point in his career, he's been limited to the wing during his time in Winnipeg due to their depth down the middle. Whether the rest of the league would consider moving him back to the position is unclear, but the versatility there could be of interest. Despite having parts of eleven seasons under his belt, the forward is still only 29 and could provide some valuable depth to a contender.
"The Jets are that contender!" you might say, but Winnipeg has ample forward depth in the minor leagues should they face injury. Since Matthias hasn't really been a fit since signing there, moving him to clear roster space and remove some salary from the books makes sense. Though the Jets aren't in trouble with the salary cap, they operate on a budget and could use those funds for something else.
Photo courtesy of USA Today Sports Images