The Olympic dream for Jarome Iginla could be over, as the veteran forward will not be ready to play in the upcoming Spengler Cup according to Darren Dreger of TSN. Hockey Canada has been clear that they want to see Iginla playing at a high level before naming him to a potential Olympic roster, something that doesn't seem likely to happen.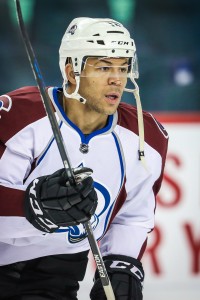 Still, there is an outside chance that Iginla could be a late-season addition to an NHL club. The 40-year old winger wasn't able to secure a deal this summer, but did look sharp in his 19-game stretch with the Los Angeles Kings after a deadline deal. If it is the end for Iginla's playing career, it comes with championships at every level except the NHL.
Iginla is a two-time Memorial Cup champion, a gold medalist at the Olympics (twice), World Cup, World Championship and World Junior Championship, and has won a long list of individual awards. He has scored 625 goals and 1,300 points during the regular season, adding another 37 and 68 in a relatively short playoff career. The Stanley Cup eluded him, despite coming within a disallowed goal of it in 2004.
When he was without a contract at the end of the summer most hoped he would suit up one last time for Canada on the international stage, perhaps to bring some luck to what will be a lackluster squad pieced together from leagues around the world. It doesn't seem like that will happen now, after his hip surgery has kept him out longer than expected.
Photo courtesy of USA Today Sports Images