With the NHL season now just a couple of weeks away, we continue our look at what each team has done this summer and what to watch for in the year to come.  Today, we focus on the Montreal Canadiens.
Last Season: 47-26-9 record (103 points), first in Atlantic Division (lost in the first round to the New York Rangers)
Remaining Cap Space: $8.4MM per CapFriendly
Key Additions: D Karl Alzner (free agency, Washington), F Jonathan Drouin (trade with Tampa Bay), F Ales Hemsky (free agency, Dallas), D Jakub Jerabek (free agency, Vityaz Podolsk, KHL), D David Schlemko (trade with Vegas), D Mark Streit (free agency, Pittsburgh)
Key Departures: D Nathan Beaulieu (trade with Buffalo), D Alexei Emelin (expansion, Vegas) F Brian Flynn (free agency, Dallas), F Dwight King (free agency, Yekaterinburg, KHL), D Andrei Markov (free agency, Kazan Ak-Bars, KHL), D Nikita Nesterov (free agency, CSKA Moscow, KHL), F Steve Ott (retirement), F Alexander Radulov (free agency, Dallas), D Mikhail Sergachev (trade with Tampa Bay)
[Related: Canadiens Depth Chart From Roster Resource]
Player To Watch: F Jonathan Drouin – The Canadiens have lacked a high-end local talent for quite a while now which is something that Drouin is expected to change as he takes on a top-line role with the team.  GM Marc Bergevin wasted little time signing him, handing him a six-year, $33MM contract mere hours after acquiring him so expectations are high.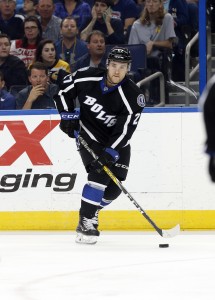 At the time the trade was made, the belief was that Montreal would be able to retain Radulov and that Drouin would be able to augment a forward group that has had their difficulties scoring with consistency.  With Radulov out of the picture though and no other prominent forwards being brought in, the 22-year-old will now be asked to not only equal Radulov's production but build on it.
On top of that, the team is experimenting with him at center, a position he hasn't played with any sort of regularity since his days in junior.  Montreal's weakness down the middle is well-known and is exacerbated by Alex Galchenyuk playing on the wing to start once again and it appears that they will be asking Drouin to try to help fix that issue as well.
Drouin has stated that he welcomes the spotlight as he plays for his hometown team.  He better get used to it in a hurry as he stands to be a focal point of Montreal's attack right away.
Key Storyline: While most teams see a bit of turnover on their back end each season, it's rare for a team to see as much change over the course of a calendar year as Montreal has.  Although he has only been with the Canadiens for one season, Shea Weber is already the second-longest tenured defender with the team (Streit has more games played with them but last suited up for Montreal in 2008 so that doesn't really count).
Over the course of just over twelve months, Bergevin has completely overhauled their defense corps, including parting ways with their top three left-shooting options in the span of about a month this summer.  While they have brought in plenty of depth, they haven't brought anyone in to fill Markov's role which creates another big concern heading into the season.
Alzner is expected to anchor the second unit which leaves the team without a proven option to play alongside Weber on their top unit.  They have a collection of depth players who are better served in lesser roles while Jerabek and prospect Victor Mete (who has been paired with Weber in the preseason) aren't ready to take on top minutes right away.
While they may be inclined to go with what they have to start the season, it wouldn't be surprising if Montreal winds up needing to trade for another proven defender at some point.  If nothing else, with more than $8MM in cap space to work with head into the year, making the finances work on such a deal shouldn't be a problem at the very least.
Photo courtesy of USA Today Sports Images.