In the NHL, there are only a few ways you are allowed to have performance bonuses included in your contract. One way is to be on an entry-level contract, of which almost every one contains some sort of incentive. Young players can earn either Schedule A or B bonuses for various performance markers, though the really big numbers are only usually given out to the very highest of draft picks. Even Mitch Marner for instance, drafted fourth overall in 2015 can only earn up to $850K each season and doesn't have any Schedule B bonuses in his deal.
The other contracts that can include bonuses are more rare, and they'll be the focus of this article. These can be given out to players who sign a one-year contract after they turn 35, or a one-year deal coming off a substantial injury (the qualifications for such an injury are that they have already played at least 400 games in their career, and spent at least 100 days on injured reserve in the final year of their previous contract). Many of these have been given out, and we'll detail them here.
Radim Vrbata – Florida Panthers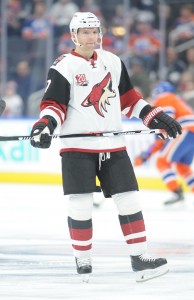 Vrbata was given a one-year deal with the Panthers this summer after a solid season with the Arizona Coyotes, and will earn $2.5MM in guaranteed salary. He also can earn a total of $1.25MM more through performance bonuses:
$250K for 10th goal
$250K for 15th goal
$250K for 20th goal
$250K for 45th point
$250K for making playoffs
Mark Streit – Montreal Canadiens
Streit was given a $700K contract from the Montreal Canadiens just this week to add some extra depth to a defense corps that was losing Andrei Markov. His deal includes $300K of unknown performance bonuses, that could take the total contract to $1MM.
Johnny Oduya – Ottawa Senators
Oduya earned a one-year $1MM contract from the Ottawa Senators, and while it's not clear where he fits in exactly on the blueline he could earn much more should he find a prominent role. The deal includes $1.25MM of performance bonuses:
$250K for 41st game played
$250K for 65th game played
$250K if ranked in top-5 TOI for Ottawa defensemen
$250K if ranked in top-3 TOI for Ottawa defensemen
$250K for making playoffs
Chris Kunitz – Tampa Bay Lightning
Kunitz is looking for his fifth Stanley Cup this season with the Lightning, who gave him a one-year $2MM contract. The former Penguin can earn another $1MM in various unknown ice-time bonuses, likely tied to where he ends up among Lightning forwards.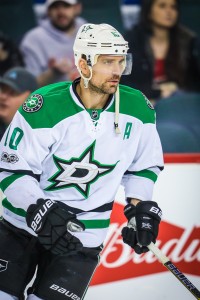 Patrick Sharp – Chicago Blackhawks
Sharp is returning to his old stomping ground this year after the Blackhawks signed him to a one-year $800K contract, but there is no guarantee he plays much of the season. Sharp's been hurt by several injuries the last few seasons, and because of it Chicago included a $200K bonus for playing just ten games this year.
Mike Cammalleri – Los Angeles Kings
Cammalleri was bought out by the New Jersey Devils this spring, only to immediately find a new home with the Kings on the west coast. His $1MM contract has an additional $200K in performance bonuses, though the exact details are still unknown.
Deryk Engelland – Vegas Golden Knights
When the Golden Knights signed Engelland after the expansion draft, they were bringing back someone who knew the city and could help their young players get acclimated to their new surroundings. They signed him to a one-year deal worth $1MM, but it also includes another $1MM in unknown performance bonuses.
Thanks to CapFriendly for many of the performance bonus details.